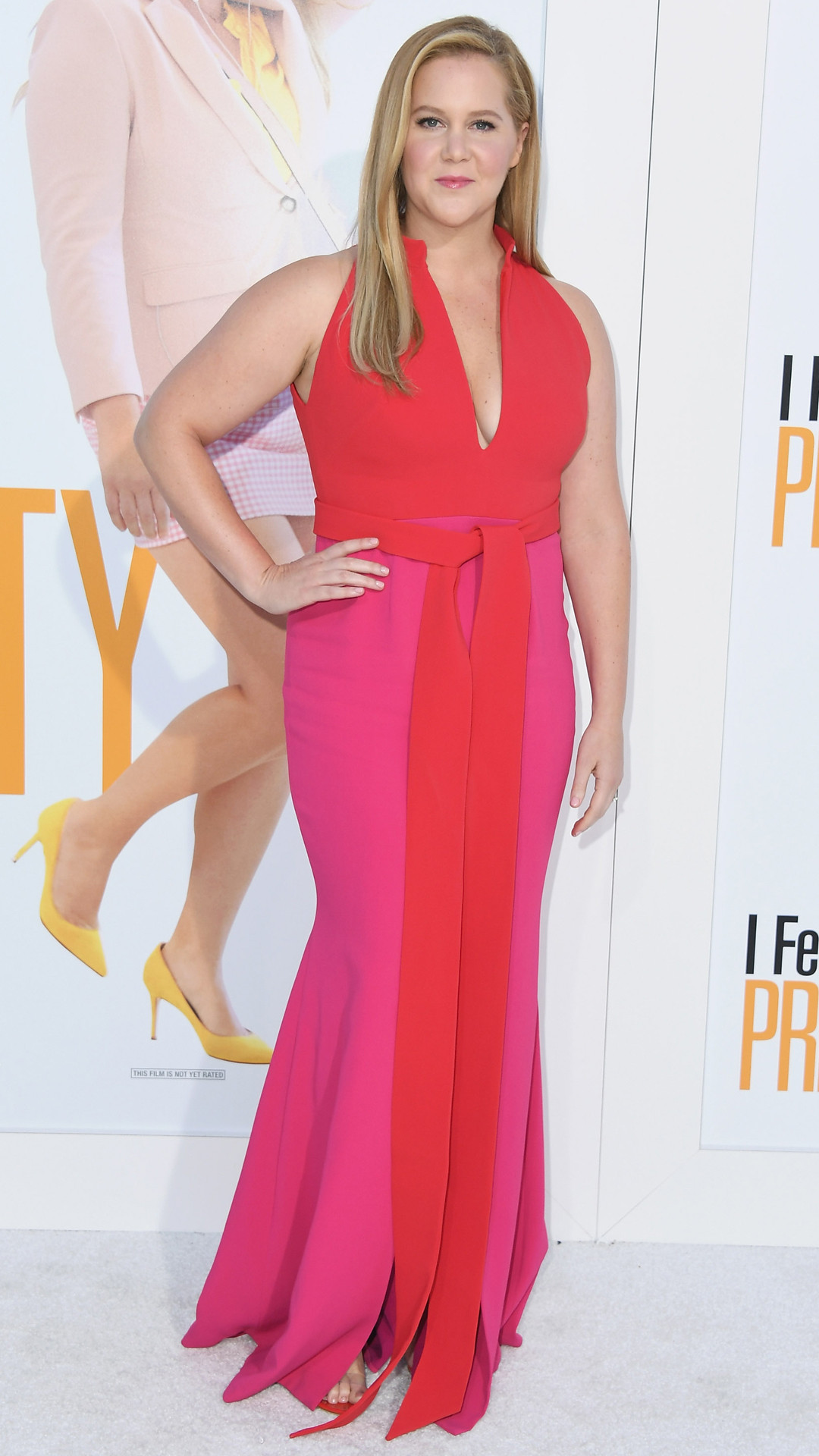 Jon Kopaloff/FilmMagic
Amy Schumer loves her body, thank you very much.
The I Feel Pretty actress took to Instagram this week to respond to a social media user who photoshopped a bikini photo of her to make her appear thinner. "So I think Amy looks great already but man does she look way better I'm [sic] my OPINION in the second photo," the Instagram user captioned the post, in which they shared the original photo of Schumer along with their altered image.
After seeing the post, Schumer commented, "I disagree. I like how I really look. That's my body. I love my body for being strong and healthy and sexy. I look liked I'd give a good hug or have a drink with you. The other picture looks nice but it's not me. Thanks for sharing your thoughts as well. See, we're both right."