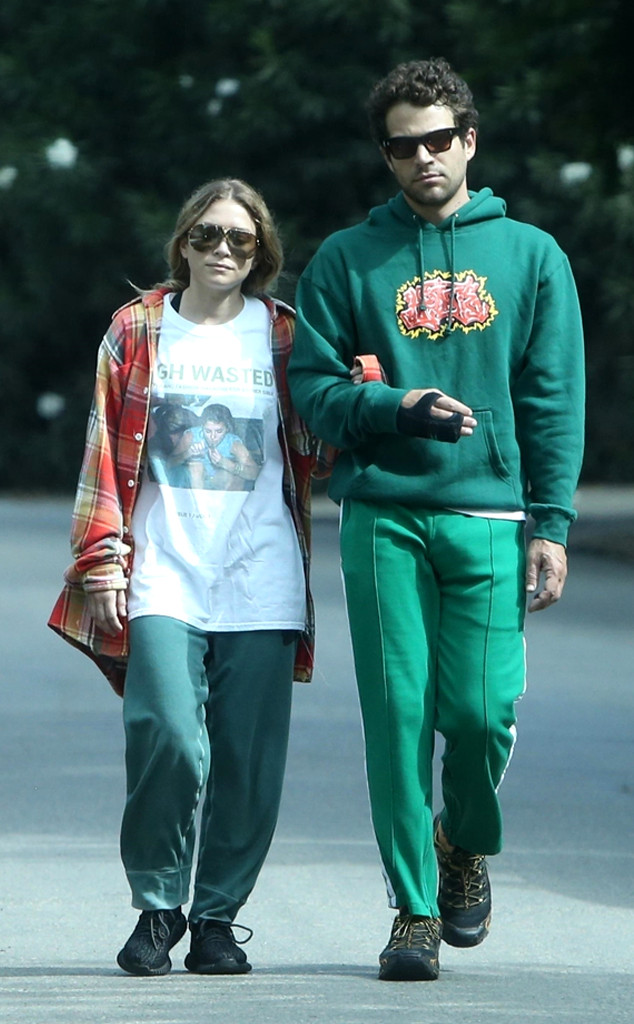 WCP / BACKGRID
Ashley Olsen was spotted in Los Angeles looking quite cozy with L.A.-based artist Louis Eisner, and it's not just because she was wearing sweats.
The designer and Eisner took a stroll around Bel Air on Tuesday in casual attire and dark shades. Ashley, who is known for her sense of style, sported a baggy t-shirt, orange flannel and turquoise sweatpants, with her blonde locks tied back. Eisner opted for green sweats and a green sweatshirt with shoes fit for the great outdoors.
A source told E! News, the two "seemed very comfortable with each other." And while on their walk around the famous residential area, Eisner "had his arm around her and they were talking the whole time."
Their PDA-filled stroll is the first time the rumored couple has shown affection since sparking rumors of a romance in October of last year. Most recently, the artists were seen together in June in Mayfair, London, where they had dinner together.