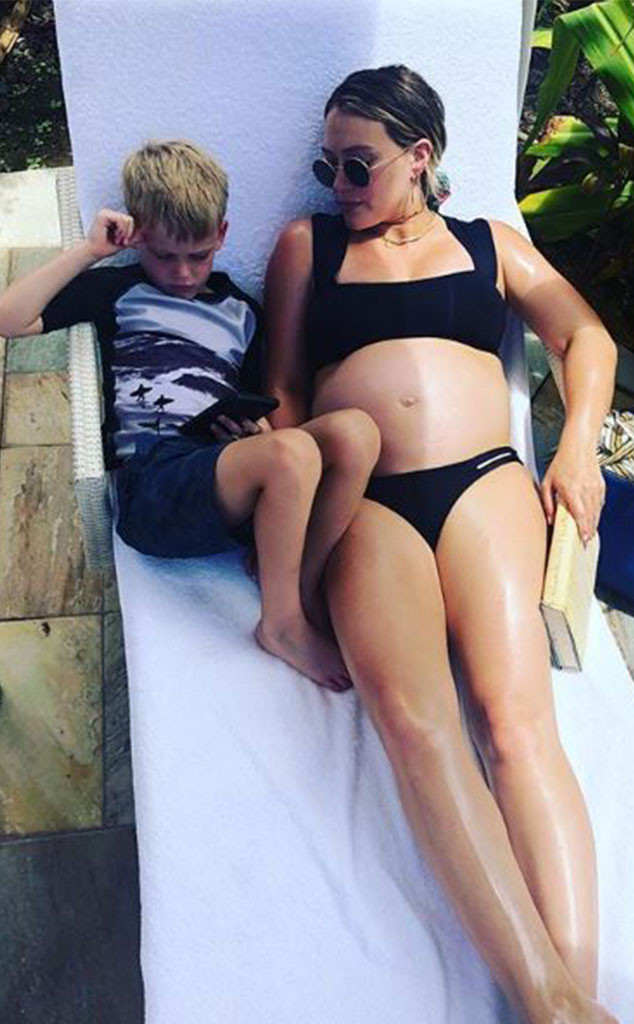 Instagram
Hilary Duff's son gave her the sweetest compliment at the exact time she needed it most.
The 30-year-old Younger star, who is currently expecting her second child, is opening up about life as a parent, proving that even celebrities have their "I suck" moments. In a new interview with InStyle, Hilary shares a story about a moment in particular with her 6-year-old son, Luca Comrie.
"He's really a sweet, sensitive boy," Hilary shares. "I'll tell you something, this happened last year. When I'm filming Younger I'm [in NYC] for four months, and I try to make it home almost every weekend to see him because when he's in school, he can't miss."