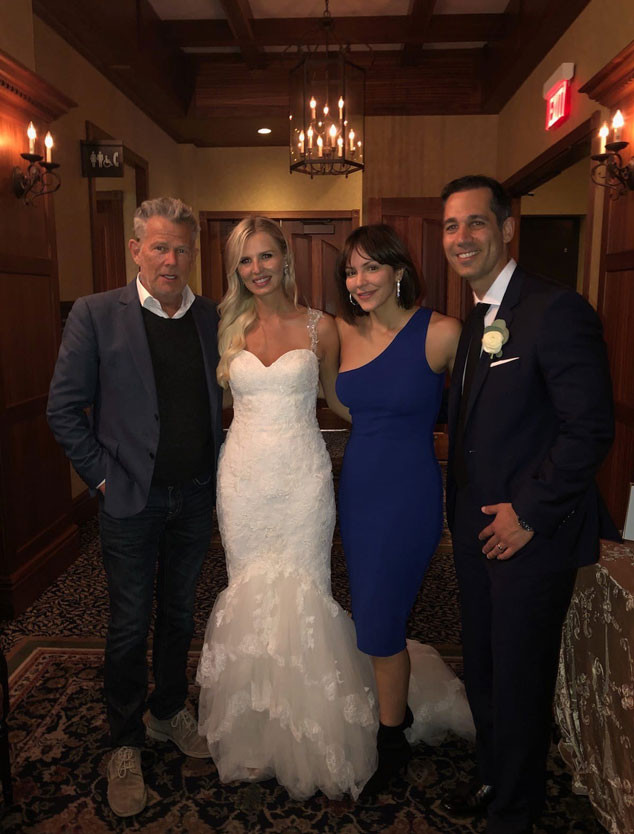 Getting ideas for their own wedding?
Katharine McPhee and David Foster crashed a wedding in Canada over the weekend. The 34-year-old actress and her 68-year-old music producer fiancé have been enjoying a getaway in Victoria, British Columbia for the past week. During their stay, the couple noticed a wedding taking place at their hotel and decided to check it out.
"We knew they were at our hotel because we had seen them earlier in the weekend. Actually, the banquet hall we got married in is called the David Foster Foundation Room," the bride tells E! News. "We got married in an outside area and at one point I looked up and saw David watching the wedding from his balcony."