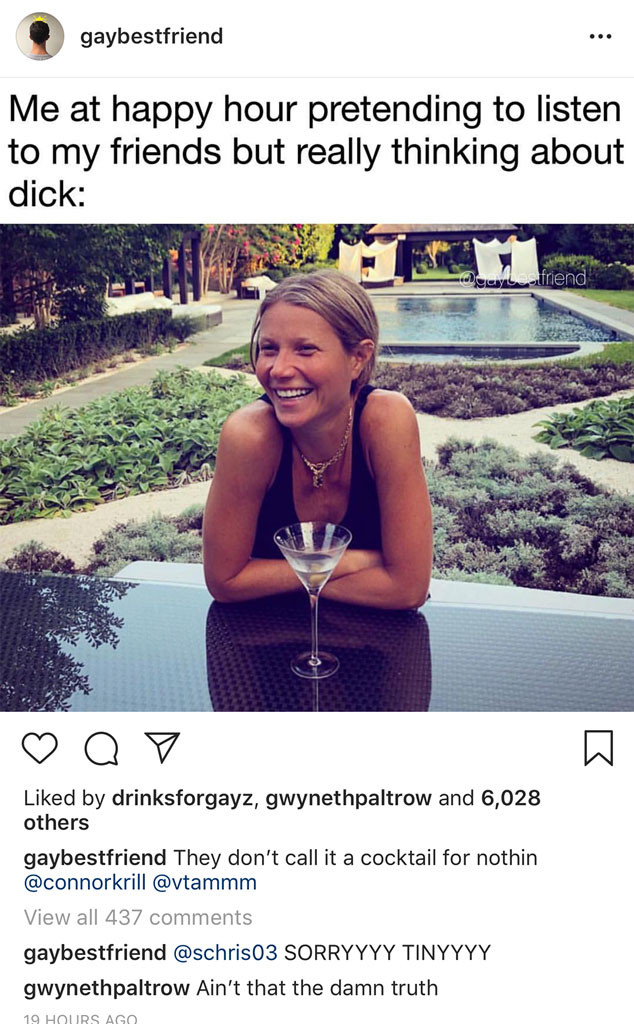 Instagram
Gwyneth Paltrow had the best response to a meme of her "thinking about dick." LOL, yes, you read that right.
On Tuesday, journalist Derek Blasberg posted an Instagram photo of the Oscar winner hanging by the pool in the Hamptons. The picture shows Paltrow sitting at a table, laughing, with a martini glass in front of her.
"Gulp, gulp, goop," Blasberg captioned the stunning photo of Paltrow.
After seeing the post, Instagram account @gaybestfriend made the picture into a meme and posted it on their account. Along with the photo of Paltrow, the meme reads, "Me at happy hour pretending to listen to my friend but really thinking about dick."