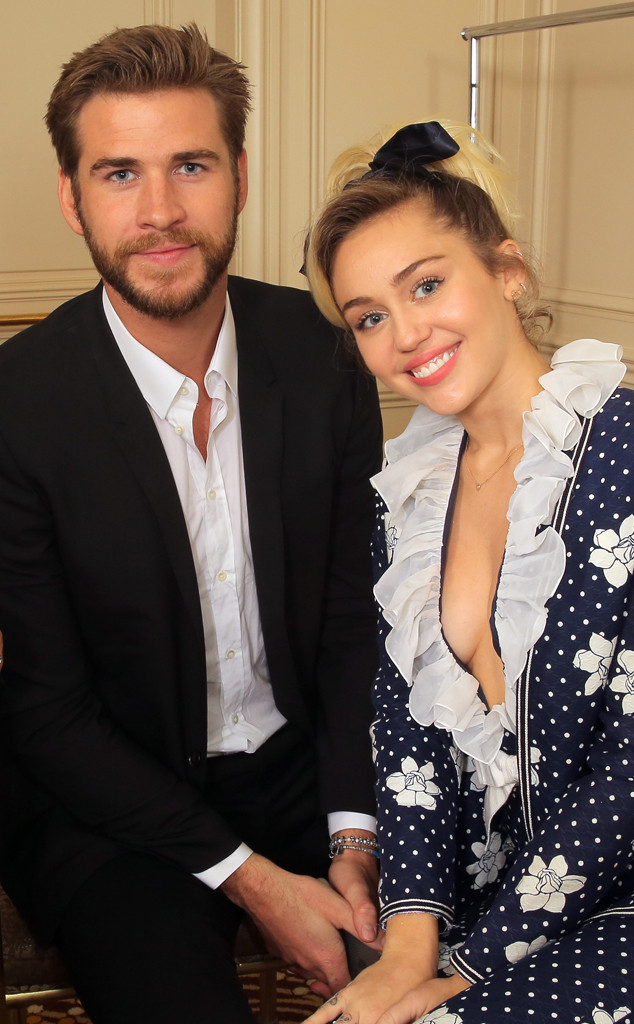 REX/Shutterstock
It's never boring when Liam Hemsworth and Miley Cyrus are together.
While driving around in a camouflage mask, Liam records a video of himself and his girlfriend before quickly braking on the wheels and shouting, scaring Miley in the process. In frustration, the Hannah Montana star throws her arms in the air, but still keeps a grin on her face as she chastises the Australian.
It seems the artist is not yet used to the actors attempts to scare her since she continues to fall victim to his hijinks. In one of their latest videos together, the pair is seen dancing together in the car, before the 28-year-old suddenly screams. Of course, the "Wrecking Ball" singer immediately tenses until she realizes her boyfriend had pulled off yet another prank. "I'm going to beat the…," the singer scolded, trailing off.
Oh, and there was the time when he almost drove Miley to tears by jumping out from behind a wall.