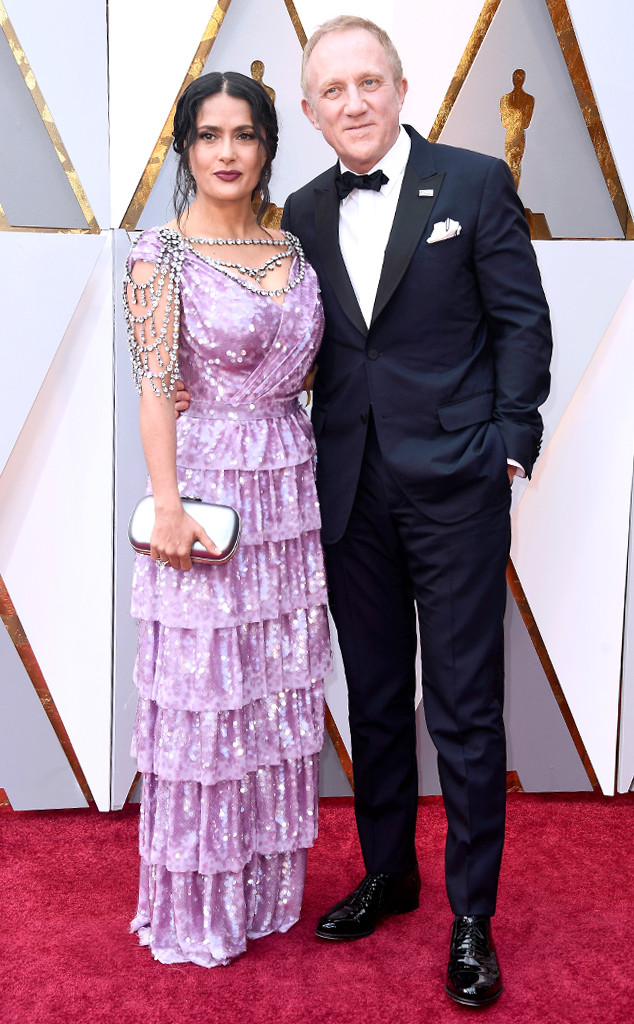 Frazer Harrison/Getty Images
Salma Hayek is one lucky woman.
The Mexican actress revealed the sweet and romantic surprise her husband organized for her while on vacation by the beach. In a series of photos shared on Instagram, the producer shared the adorable photos of herself and husband, Francois-Henri Pinault, renewing their vows in an intimate ceremony, with their daughter Valentina Paloma Pinault as a witness. "The summer is coming to an end and my best moment was when my husband surprised me with a vow renewal," the 51-year-old gushed.
Clad in a red casual dress, the actress joked, "it was not what I would have chosen to wear to my wedding but I was told I was going to the spa!"
And while the Mexico native would've liked a mariachi band to perform, her husband got the next best thing. "There were no mariachi band on the island but my husband found this one man band," she shared.