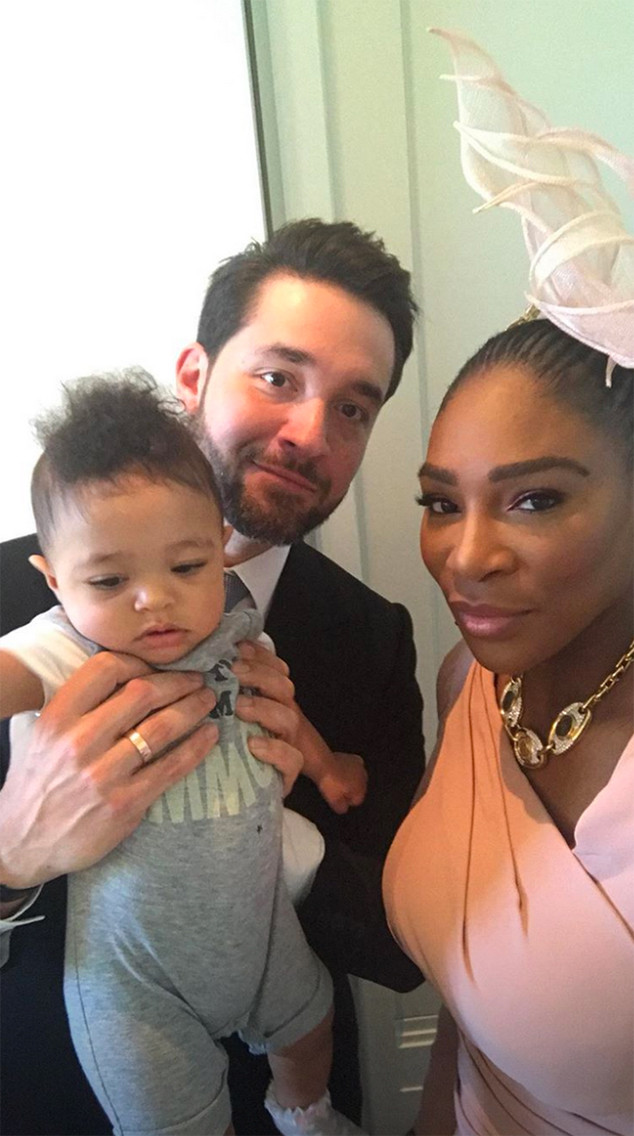 Instagram Stories
Serena Williams and Alexis Ohanian's daughter Alexis Olympia Ohanian Jr. has a big milestone coming up on Sept. 1: her first birthday.
The tennis prodigy's daughter's birthday falls right in the middle of the U.S. Open, where Serena is currently competing. The family, however, won't be celebrating. "Olympia doesn't celebrate birthdays," the tennis champion said in a press conference. "We're Jehova's Witnesses so we don't do that."
Jehova's Witnesses don't celebrate birthdays, Christmas, Easter and other holidays because the religion believes "such celebrations displease God." Birthdays also have pagan roots, and according to the religion, the Bible "condemns the use of magic, divination, spiritism, or 'anything like this.'"
Serena told Vogue last year about what the religion meant to her. "Being a Jehovah's Witness is important to me, but I've never really practiced it and have been wanting to get into it. Alexis didn't grow up going to any church, but he's really receptive and even takes the lead. He puts my needs first," she said at the time.