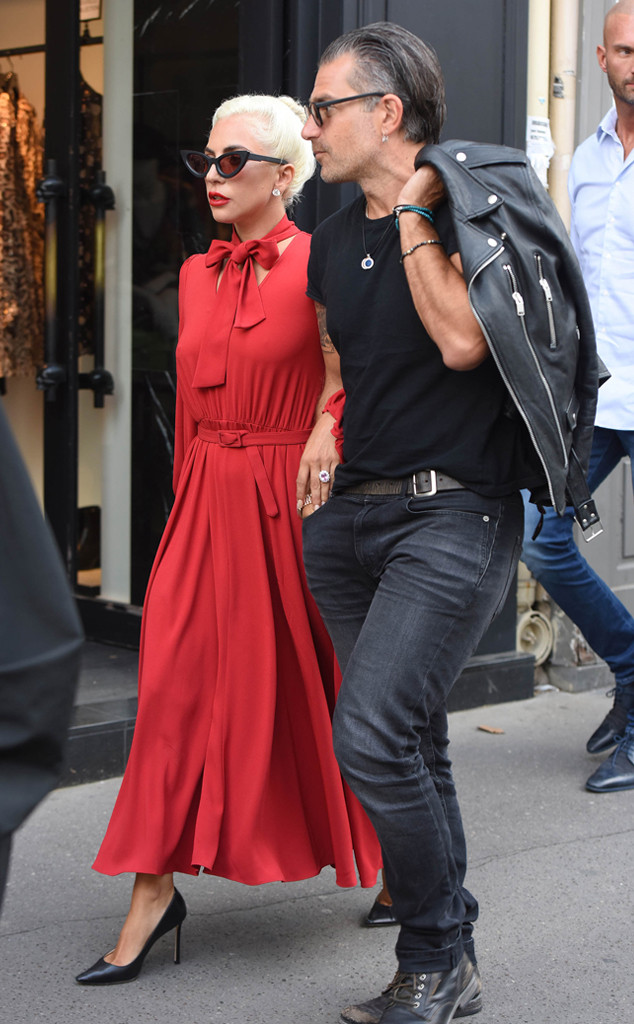 INSTARimages.com
There's no such thing as a "Bad Romance" when it comes to Lady Gagaand Christian Carino.
The lovebirds, whose relationship first made headlines a year and a half ago, arrived in Paris on Monday for what's surely a romantic rendezvous before next week's 2018 Venice Film Festival. In just a few short days, Gaga will be joined by co-star and director Bradley Cooper for the premiere of their upcoming film remake of A Star Is Born.
For their latest outing, the pop sensation channeled the glitz and glam of Old Hollywood by wearing a red midi dress from CO's Fall/Winter 2018 collection. She accessorized the retro-inspired ensemble with Lorraine Schwartz earrings, a pair of sunnies from Kuboraum and a black leather Balenciaga handbag. Gaga swept her newly dyed platinum blonde tresses into a sophisticated 'updo.
Meanwhile, Carino stayed true to his rocker roots in a leather jacket and moto boots.