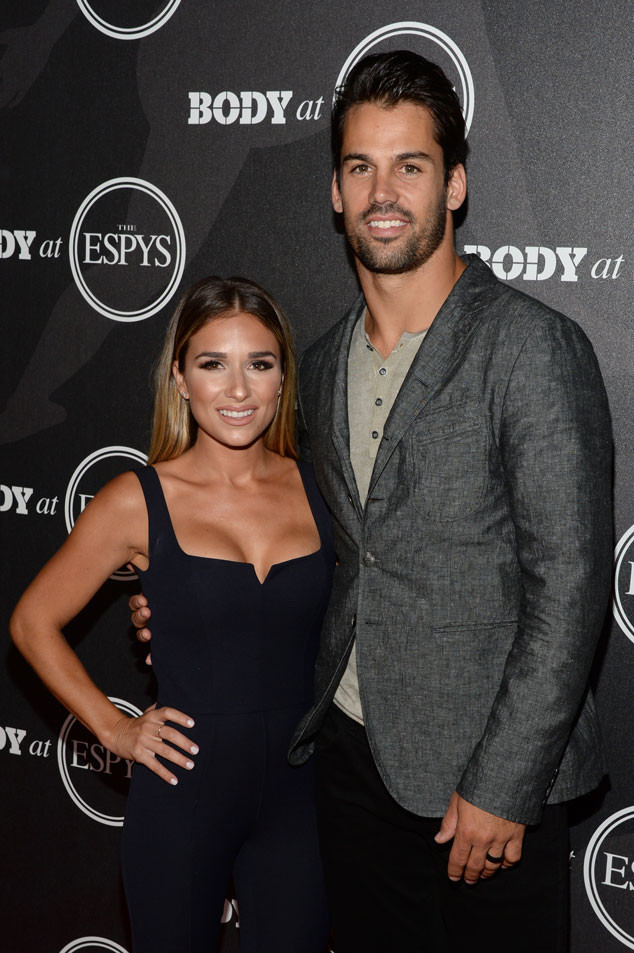 Michael Kovac/Getty Images for ESPN
Jessie James Decker remains her husband's biggest fan.
One day after Eric Decker announced his retirement from the NFL, his wife is expressing complete support in the decision.
"Yesterday was an emotional day. My amazing hubby decided to retire from playing football and I couldn't be more proud of him and his decision. I cried, smiled and ultimately respected his choice to finish this chapter to start another," Jessie wrote to her Twitter followers. "I loved every minute cheering him on in the stands, meeting amazing friends along the way, bringing our new babies and toddlers to the games as they chanted 'daddy football daddy football' in the car on the way to the stadium each Sunday."
She continued, "From training camps login the babies in the wagons and seeing them run into you on the practice field to get that 30 minutes a day to see daddy. I have loved every moment of the last seven years watching my husband kick some serious ass! It's a career he should be proud of."