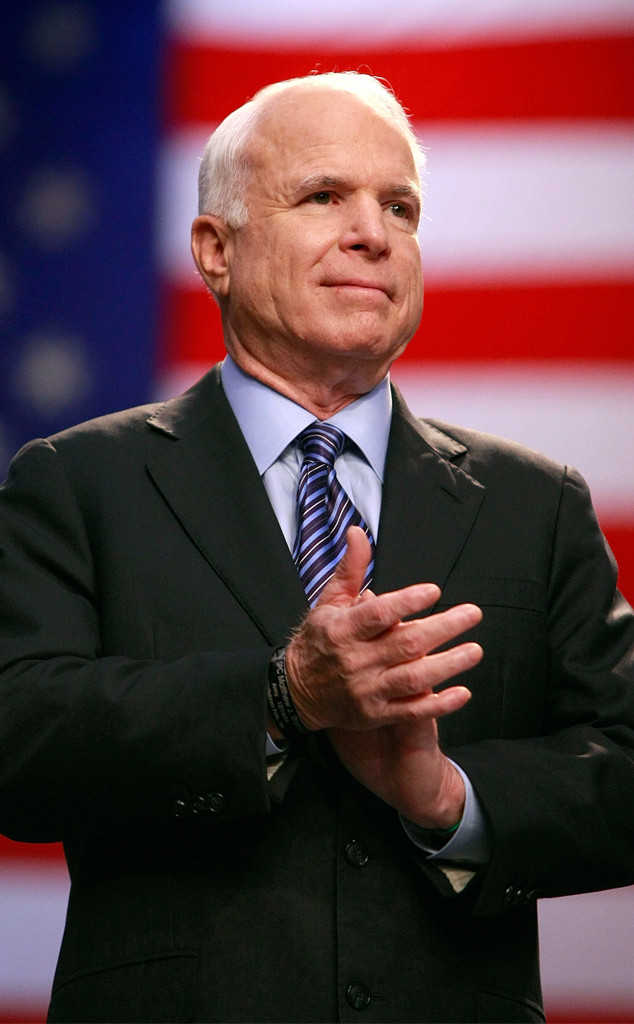 Chip Somodevilla/Getty Images
In the end, John McCain simply wanted what was best for his country.
The veteran U.S. Senator, whose most recent indelible mark was made with the silent downturn of his thumb on the Senate floor to signal his refusal to help repeal the Affordable Care Act, has died. He was 81 and had been battling brain cancer.
"Senator John Sidney McCain III died at 4:28pm on August 25, 2018," a statement from McCain's office reads. "With the Senator when he passed were his wife Cindy and their family. At his death, he had served the United States of America faithfully for sixty years."
Daughter Meghan McCain also confirmed the news on Saturday evening. "My father, United States Senator John Sidney McCain iii departed this life today," her statement, posted on Twitter, began. "I was with my father at his end, as he was with me at my beginning. In the The thirty-three years we shared together, he raised me, taught me, corrected me, comforted me, encouraged me, and supported me in all things. He loved me, and I love him. He taught me how to live. His love and his care, ever present, always unfailing, took me from a girl to a woman- and he showed me what it is to be a man."
"All that I am is thanks to him. Now that he is gone, the task of my lifetime is to live up to his example, his expectations, and his love," she continued. "My fathers passing comes with sorrow and grief for me, for my mother, for my brothers, and for my sisters. He was a great fire who burned bright, and we lived in his light and warmth for so very long. We know that his flame loves on, in each of us. The days and years to come will not be the same without my dad- but they will be good days, filled with life and love, because of the example he lived for us."