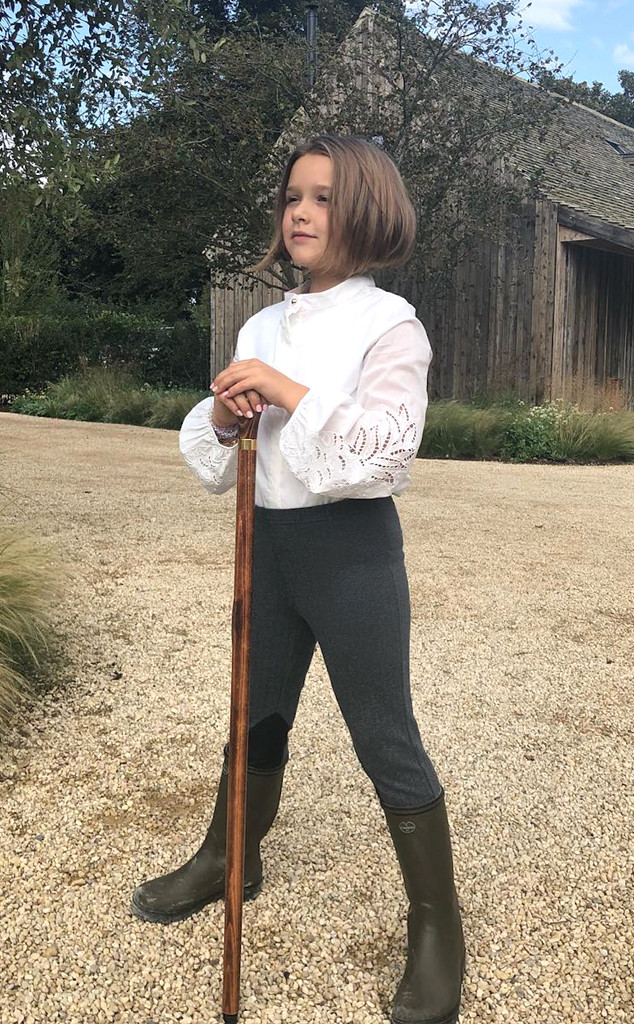 Victoria Beckham/Instagram
For some, spicing up your life means getting a haircut, and that's exactly what Harper Beckham did.
Harper, the daughter of former Spice Girl Victoria Beckham and soccer star David Beckham, chopped off a decent amount of hair and is now styling it in a bob just like her mom did back in the day. Victoria shared the new look on Instagram. "Hair cut for our baby girl," she wrote with the hashtag #howchic. In the picture, Harper looks ready to take on the world as she stands in a power stance.
A few weeks ago, the former L.A. Galaxy player stared a picture on his Instagram of Harper getting a trim. She looks ecstatic about it, but the dad seems a little (jokingly) less than pleased about the hair transformation.
The 7-year-old channeled the Spice Girls in more than merely her hair style. Last week, Victoria snapped a picture of Harper looking at the ocean with her hands up in the classic Spice Girls peace sign pose. Her mom called her "my very own Baby Spice."