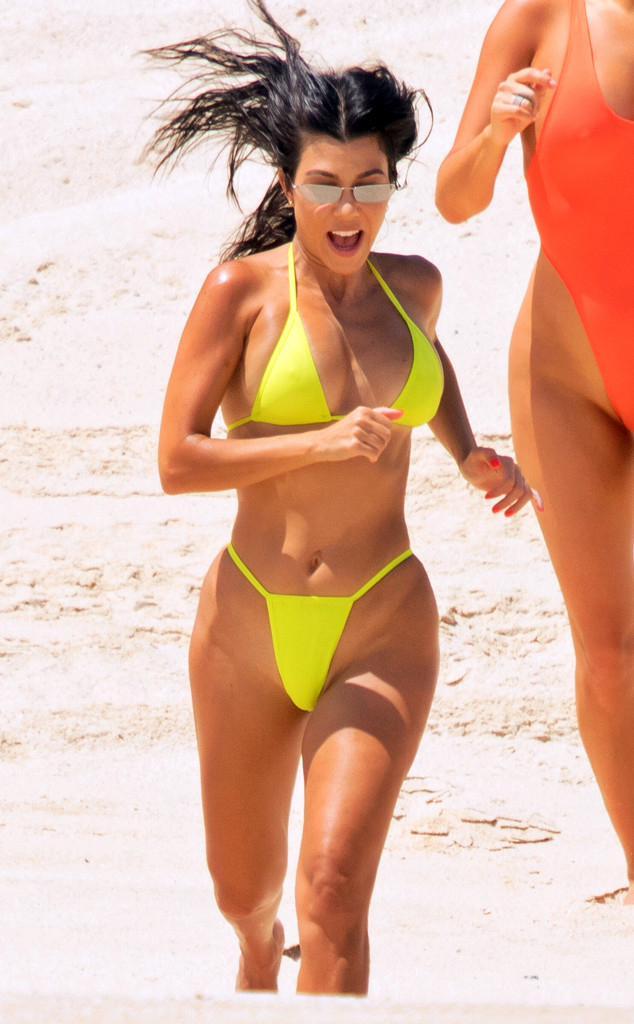 SplashNews.com
Summer came and went but Kourtney Kardashian's bikini pics will last forever.
As the days of beachside tanning and trips to Europe come to an end for the mother-of-three, Kourtney is enjoying her final vacation for the summer in Mexico. In photos, the fit reality star is seen sporting a yellow bikini as she runs along the beach with her friends Amanda Lee, Stephanie Shepherd, Sarah Howard and makeup artist Hrush Achemyan.
The bright swimwear is just one of the many bikinis the Kardashian has modeled on her getaway, among other of items of clothing.
On Thursday, the 39-year-old raised eyebrows when she shared a stunning topless photo of herself to support Shepherd on her denim line with J Brand.
The pictures of the star flaunting her fit physique is proof that Kourtney is living her best life after breaking up with Younes Bendjima. Although, it really wasn't hard for her to move on in the first place. A source previously said, "She was upset for a moment and then got over it."