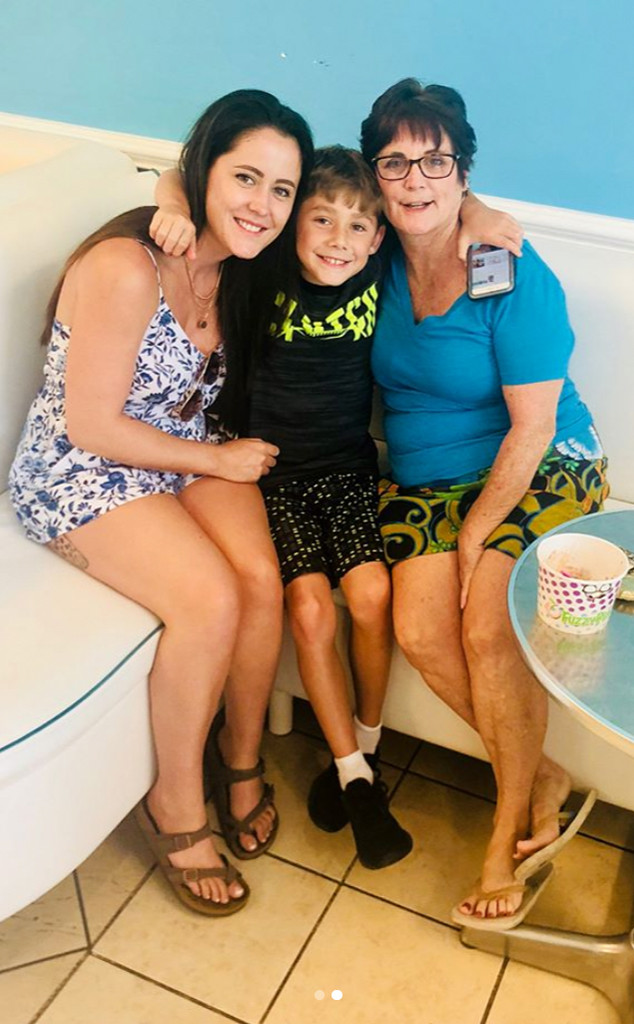 Jenelle Evans/Instagram
Jenelle Evans is back on better terms with Barbara Evans following years of conflict.
Much to the surprise of Teen Mom fans, the reality star recently spent time with her estranged mother and son Jace Evans (who Barbara has primary custody of) during an end-of-summer trip to get ice cream.
In the heartwarming snapshot shared to Jenelle's Instagram, 9-year-old Jace poses with his arm's around his proud mom and grandmother, who look surprisingly content in each other's company. "Whatever makes him happy," Evans, 26, captioned the photo, adding the hashtag "#FamilyTime."
So when did things between Jenelle and Barbara turn a corner? According to a recent tweet, all signs point to Barbara and Jenelle's husband, David Eason, having improved their relationship.