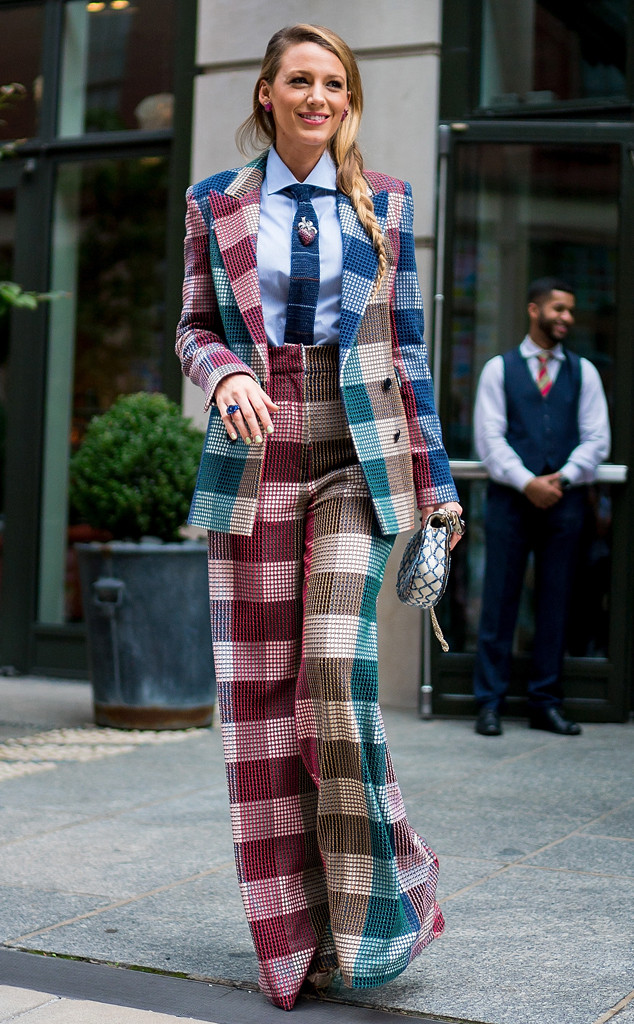 Gotham/GC Images
Blake Lively is back at it again.
On Friday the actress shared a photo of herself making the sidewalk her runway in a chic and eccentric pantsuit, captioning the Instagram pic of the bold outfit: "Picnic anyone? I'll bring the tablecloth." However, one Instagram user didn't find the colorful ensemble to be that stylish and carefully advised the Gossip Girl star to "please hire a stylist or fire the one you're currently with."
Lively remained classy as ever and thanked the critic for his advice, but said, "Alas, I've tried to fire @blakelively so many times. But that b--tch just keeps coming back. She won't leave me alone." Awkward!
Her latest clap back comes just a week after the actress trolled herself in response to an Instagram user who called her out on a minor typo. "I'm crying at her and the fact that she doesn't know she needs to put a space after an emoji for the tag to work," the critic commented.