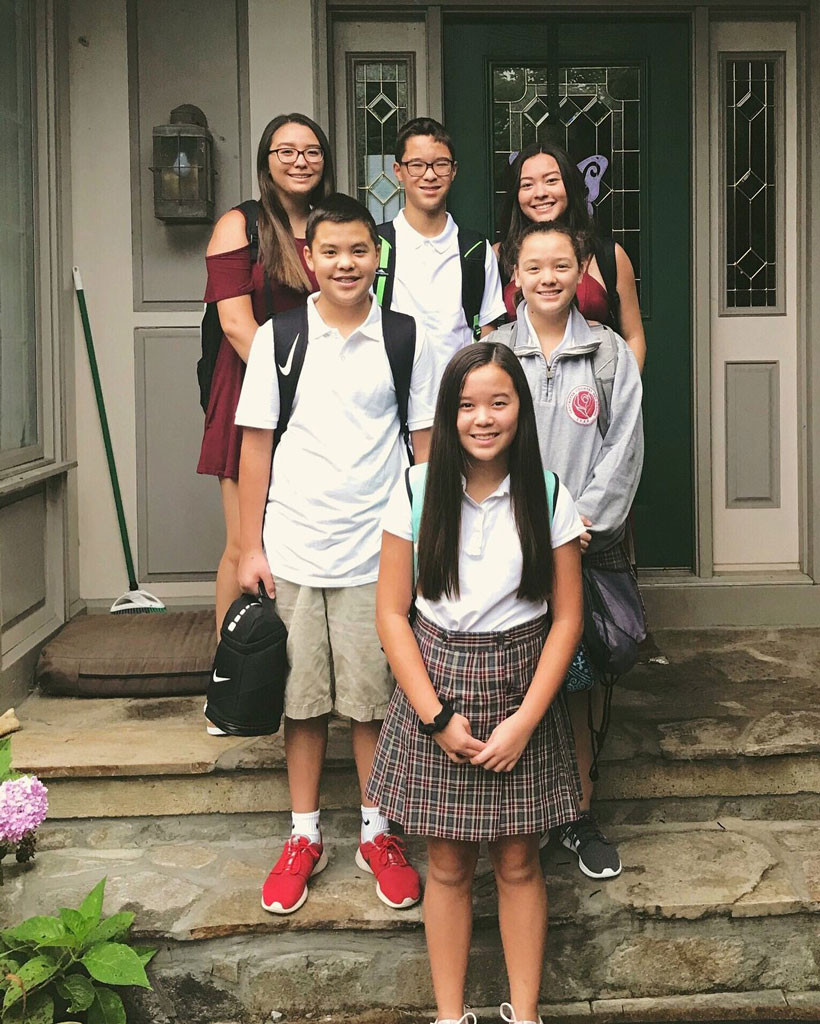 Instagram
And just like that, Kate Gosselin's sextuplets are off to eighth grade!
It's hard to believe that more than a decade has passed since Kate and then-husband Jon Gosselin opened their home for fans to experience the highs and lows of raising six newborns and twin daughters under one roof. Now, those rambunctious little ones are all grown up and ready to take on another school year.
Just yesterday, the former reality TV star accompanied six of her eight children to their first day of school and documented the emotional sayonara on social media. While 14-year-old Aaden, Joel, Alexis and Leah are starting their last year of middle school, 17-year-old Mady and Cara are officially seniors in high school.
"Feels like school never ended," Kate wrote on Instagram. "And they're already back! #SeniorYear #EighthGrade #ProudMom."