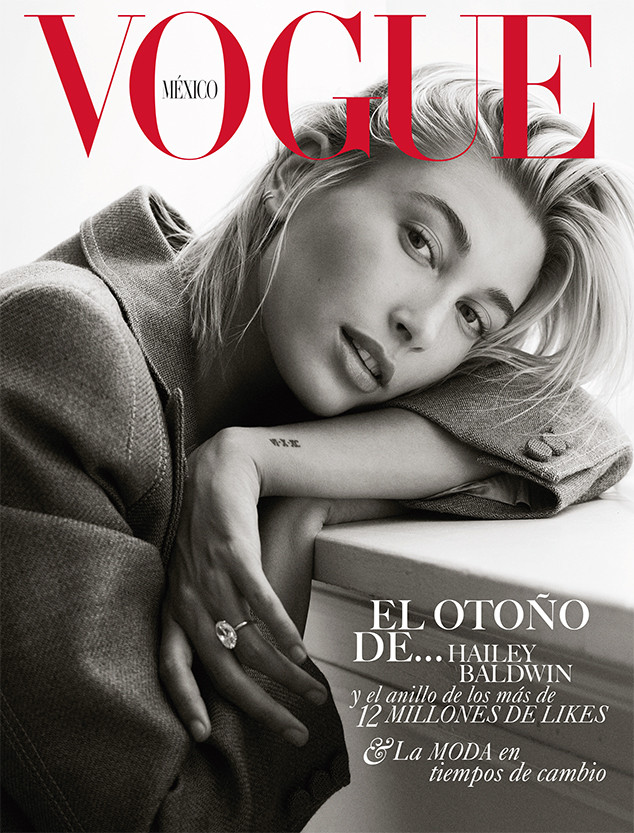 Bjorn Iooss / Vogue Mexico
All eyes are on Hailey Bieber's ring!
Less than two months after the supermodel accepted Justin Bieber's proposal, fans have been hoping for a crystal clear view of the bling.
We've heard from the jeweler and we've seen glimpses of the final look.
But when appearing on the cover of Vogue Mexico's September issue, Hailey can't help but showcase the engagement ring that will have Beliebers buzzing.
Perhaps it's the 18 karat yellow gold featured in the piece of jewelry. Maybe it's the proposal story behind it. Whatever the case may be, the ring certainly has fans talking.
"There was one moment when he looked into the diamond and I said, 'What do you see inside that diamond?' He goes, 'I think I see Hailey's face,' so that was kind of cute," Jack Solow of Solow && Co. Inc. Diamond Jewelers previously recalled to E! News.