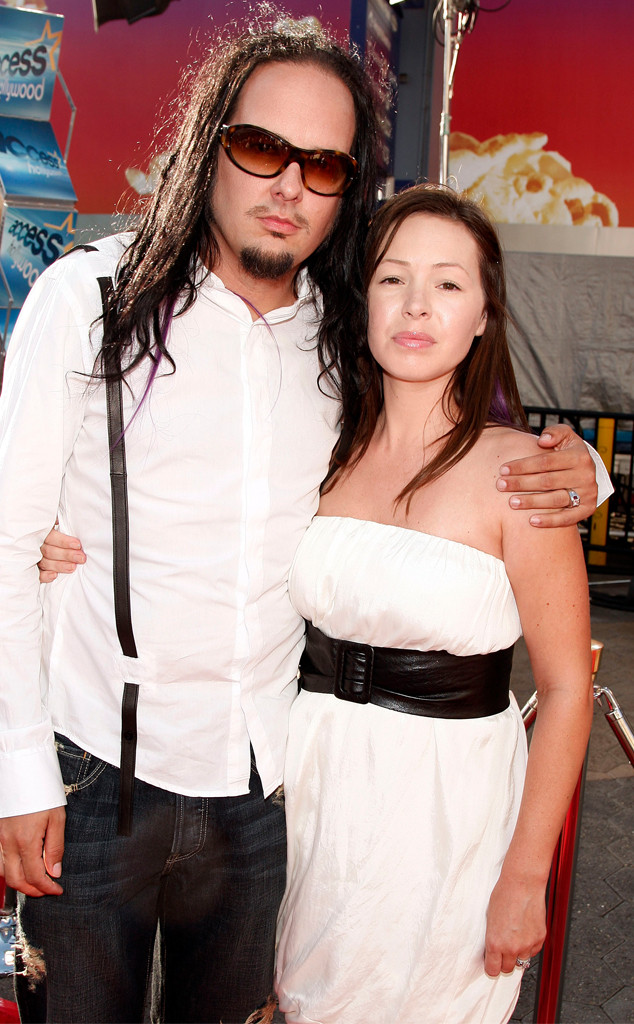 Kevin Winter/Getty Images
Korn singer Jonathan Davis is opening up about the passing of his wife Deven Davis.
In an open letter published to Instagram on Wednesday, the musician acknowledged "there has been a lot of speculation over what really happened surrounding the death of my wife." He then attempted to set the record straight on her mental health, her history of drug addiction and her true self.
"Over the past decade, my wife has been very very sick," he wrote. "She had a serious mental illness and her addiction was a side effect. I loved her with ALL of my being. When she was her true self, she was an amazing wife, amazing mother and amazing friend. Deven had a huge heart, and she would never intentionally hurt her children or anyone that she loved. She was an incredibly nurturing, giving, loving and hilarious person. She was full of life and joy, and she would do anything to share that with those around her."