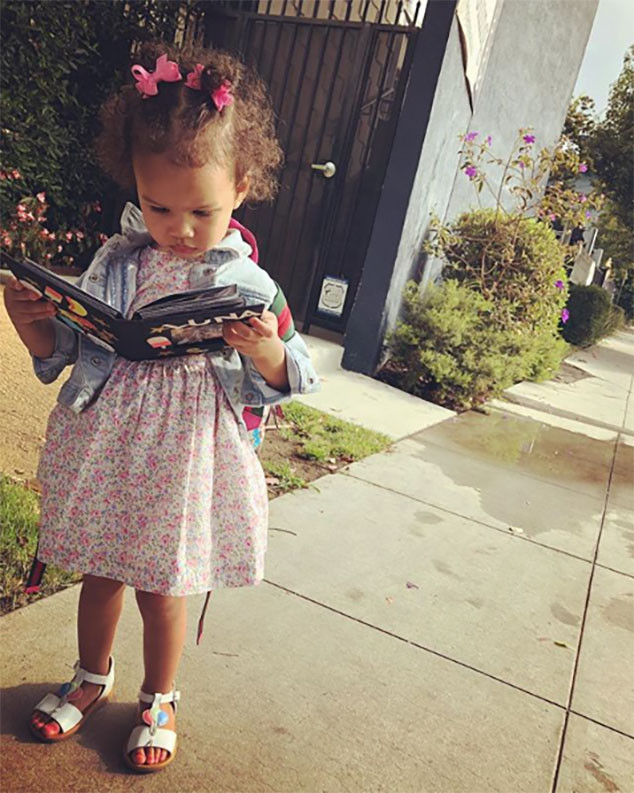 Instagram
Chrissy Teigenand John Legend are officially experiencing the interesting new world of preschool through their famous daughter.
The couple's 2-year-old firstborn, Luna Simone Stephens, officially headed off to her first week of school and, as it sounds, it was certainly one for the books. Things kicked off sweetly as Teigen shared a snap of her 2-year-old youngster, backpack on, looking intently at a photo album.
"First week of school," the new mom of two wrote to fans. "They had us make a little family photo album she can look at when she's sad or upset. she loves it. my heart ksosksodododosksidojsjskodmskzh."
Once the tot was back at home, she offered up a progress report. "Luna, what happened today?" Teigen asked.
"I fall down my forehead," Luna responded.