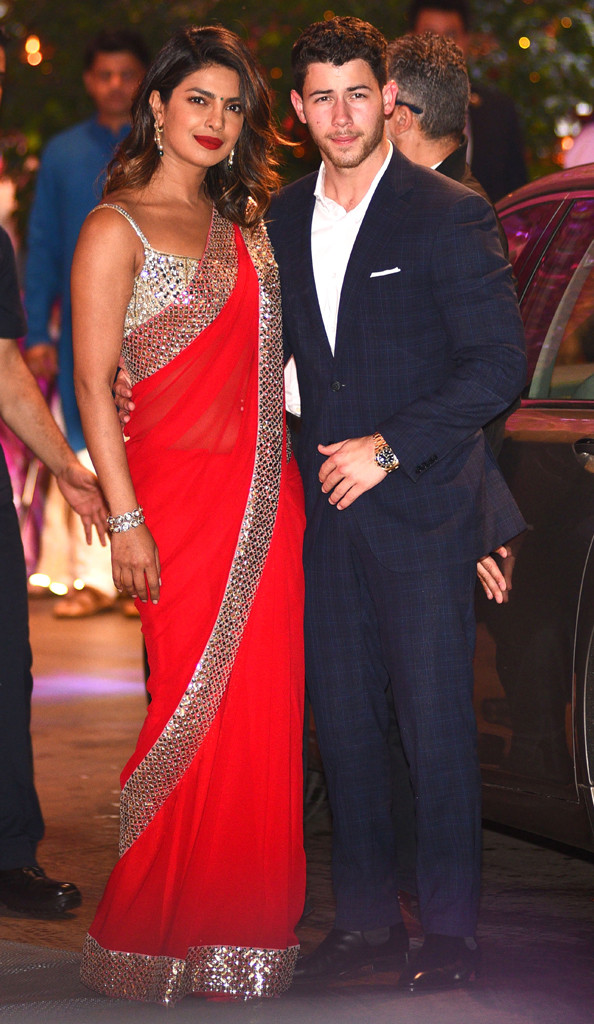 SUJIT JAISWAL/AFP/Getty Images
It's safe to say Nick Jonas has made quite the impression on Priyanka Chopra's mom.
Just a few days after the newly engaged stars traveled to India to celebrate their new relationship status, one family member is speaking out and singing her praises for the famous Jonas Brothers member.
"Nick is calm and mature. He's a wonderful person and everyone in the family just loves him," Priyanka's mom Madhu Chopra shared with After Hrs via DNA India. "He's so polite and respectful towards elders. What more can a mother want!"
She added, "I always trust Priyanka's judgment; she's not impulsive. She gave it a lot of thought and when she decided on something, I was sure it would be good."
At the end of July, the Hollywood couple surprised fans when news broke of their engagement. They wouldn't confirm the news until this past weekend's engagement party.