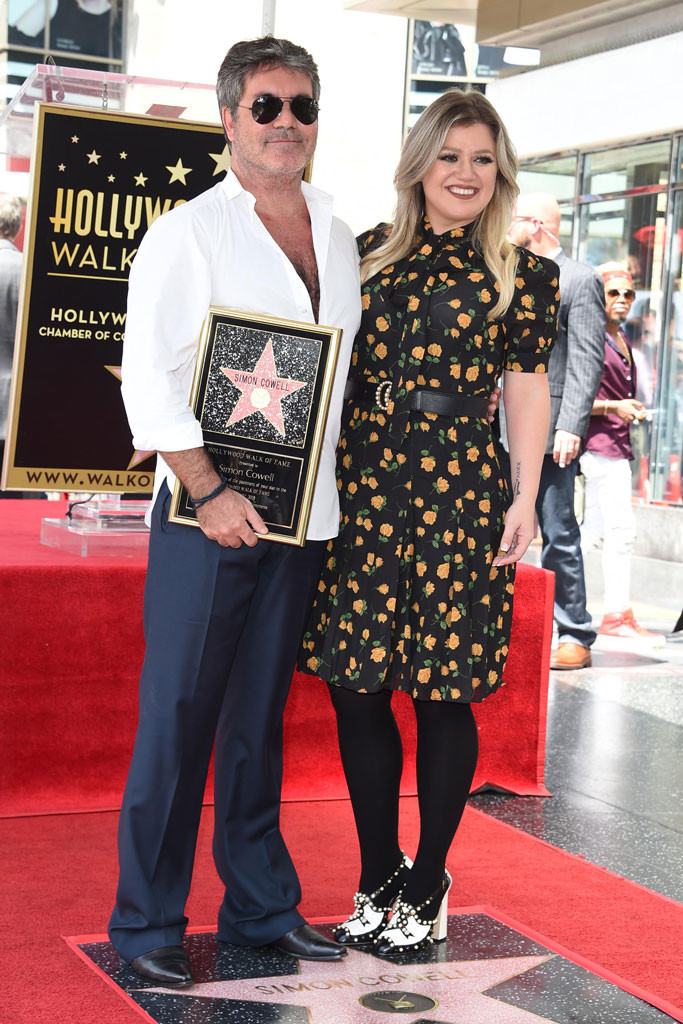 Vince Flores/startraksphoto.com
Hollywood came out in droves to support Simon Cowell when he received his star on the Hollywood Walk of Fame.
Singers like Adam Lambert and Louis Tomlinson cheered on the America's Got Talent judge at the honorary event on Wednesday. Even Katharine McPhee and David Foster, who recently got engaged, showed up to congratulate the star on his accomplishments.
It is no surprise countless performers attended the event since the music producer has helped countless careers take off. Whether it was from his time as a judge on American Idol to his current posting on America's Got Talent, Cowell has helped many of Hollywood's stars achieve their dreams of becoming a singer.
Kelly Clarkson is one of those artists who benefited from Cowell's eye for talent, which was what motivated her to deliver the speech at today's ceremony. "I said yes right away because I was so excited to be here for this, because literally we were right here 16-years ago when this man helped change my life," the Grammy award winner shared.