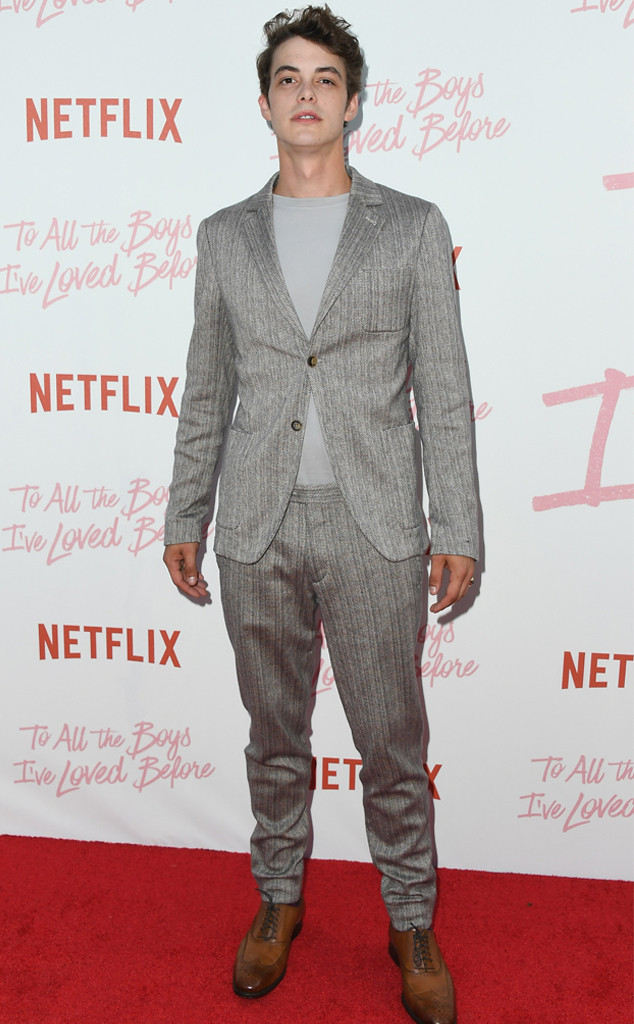 Jon Kopaloff/FilmMagic
Israel Broussard is saying sorry.
The 24-year-old actor, who is currently starring in Netflix's hit teen romance, To All the Boys I've Loved Before, has taken to social media to apologize for past tweets and likes that have raised eyebrows among some fans.
While some of his social media comments have since been deleted, fans have flagged contentious tweets dating back to 2016, some of which took issue with the Black Lives Matter movement.
"Black Lives Matter has one goal. Division," one since-deleted tweet reportedly read. "Hashtags don't f--king matter," another tweet reads. "But all lives do. black lives matter. white lives matter. police lives matter."
"I am deeply sorry for my inappropriate and insensitive words and likes on social media," the actor wrote to fans on Twitter late Tuesday. "I take full responsibility for my actions and I sincerely apologize."