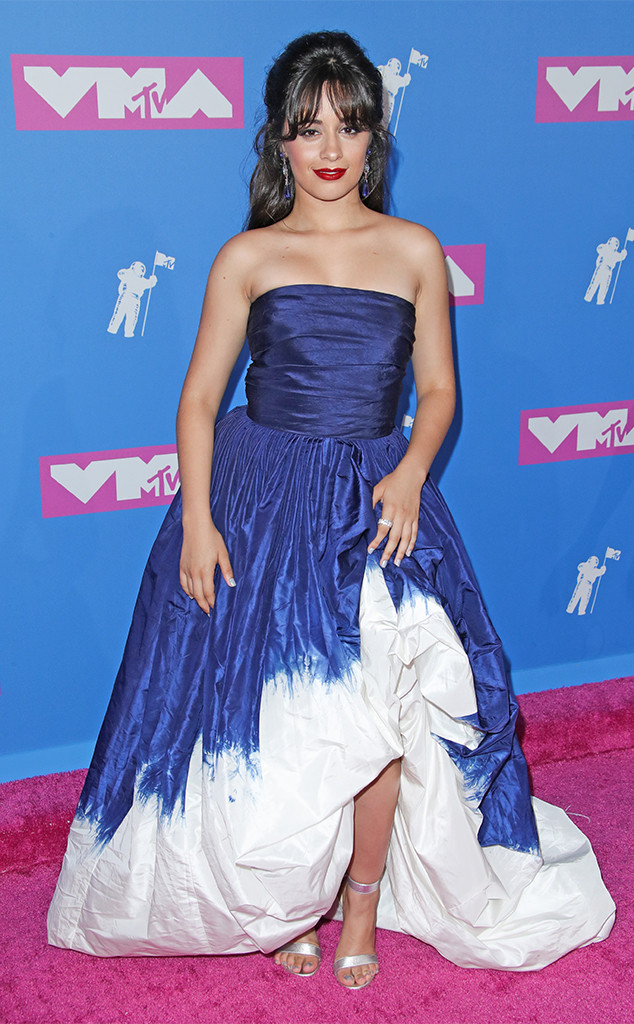 Matt Baron/Shutterstock
After winning Video of the Year at the 2018 MTV Video Music Awards, Camila Cabello took to Twitter to send some words of encouragement to her younger self.
The singer's words of wisdom were in response to a 2012 tweet she had written when she was just 15 years old. The resurfaced message read, "#VMA2012 I wanna be there SOOOOOOO bad you don't understand #someday."
Fast forward six years later and Cabello's dream had come true. Not only did she attend the award show, but she also took home the top prize and received her award from Madonna.
"YOURE NOT GONNA BELIEVE THIS SMOL CAMILA BUT: IN 2018 MADONNA IS GOING TO GIVE YOU AN AWARD FOR VIDEO OF THE YEAR AND YOUR ACNE WILL CLEAR," she tweeted on Monday.
The moment was truly monumental for Cabello. After receiving the award, the "Never Be the Same" star bowed down to Madonna and admitted her hands were shaking.
"I am never going to forget this moment ever in my life," she stated on stage. "Madonna, I love you so, so much. I've seen every single music video of yours. I've seen every single documentary of yours. You've inspired me so much, and for that reason, this is a surreal moment. And, I love you, seriously. I can't believe it."