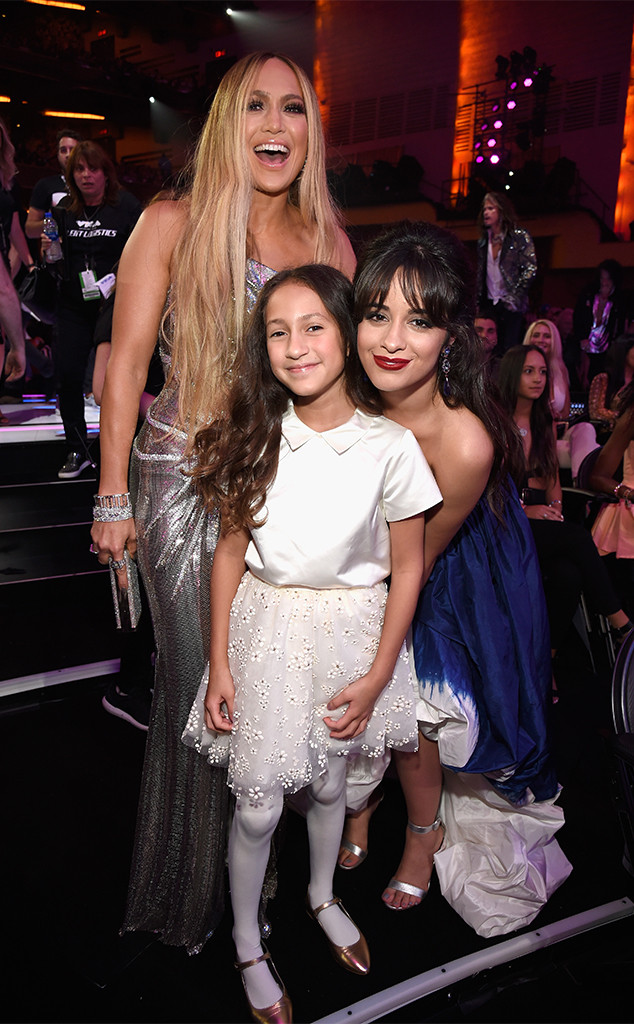 Kevin Mazur/WireImage
Bring your kids to work day has never been cooler.
As the 2018 MTV Video Music Awards kicked off Monday night, viewers couldn't help but spot a few young fans in the audience.
Before accepting the Michael Jackson Video Vanguard Award, Jennifer Lopez helped her daughter Emme meet a few famous faces. No. 1 on the list? Camila Cabello, obviously!
In pictures obtained by E! News, the "Havana" singer was more than happy to pose for photos during a commercial break. And don't worry, everyone (including Emme's twin brother) was able to take their seat in time for performances by Shawn Mendes, Logic and more artists.
On the red carpet, Heidi Montag and Spencer Pratt made it clear that this was more than just date night. Instead, it was a family night out as they posed for photographers with their baby boy Gunner.