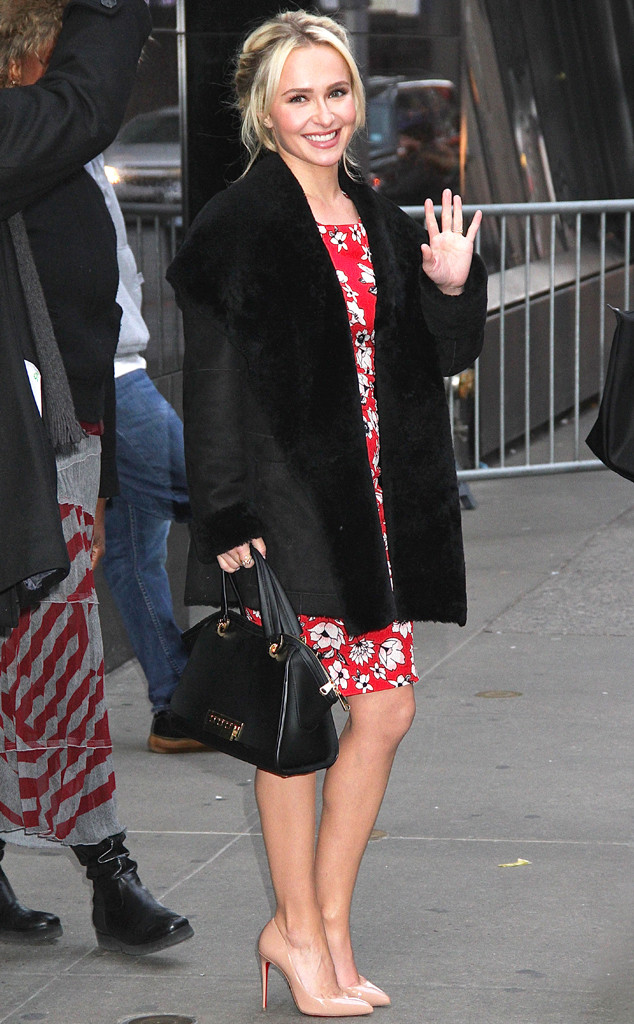 Fortunata/Splash News
What didn't Hayden Panettiere put behind her this past year?
The series finale of Nashville aired last month, a fitting cap to six seasons of over-the-top drama that the ambitious Juliette Barnes managed to survive intact, if not unchanged. She emerged as a mental health awareness advocate, having continued to speak out about her own struggle with postpartum depression after having daughter Kaya in 2014. And, most surprisingly, Panettiere closed the book on her nine-year relationship with boxer Wladimir Klitschko.
Making her 29th birthday today also a celebration of new beginnings and moving on.
For starters, this summer Panettiere started dating Brian Hickerson, an aspiring actor who hails from South Carolina—and who casually included the actress in an Instagram post for the first time on Aug. 15, taken at an "Early Birthday Celebration," which aligned with Hayden's twitpic of an early-birthday cake.
They met through mutual friends and "hit it off," a source told E! News, adding that Hickerson has "really been there for her" since her split from Klitschko. Which, considering the history there, wasn't easy.