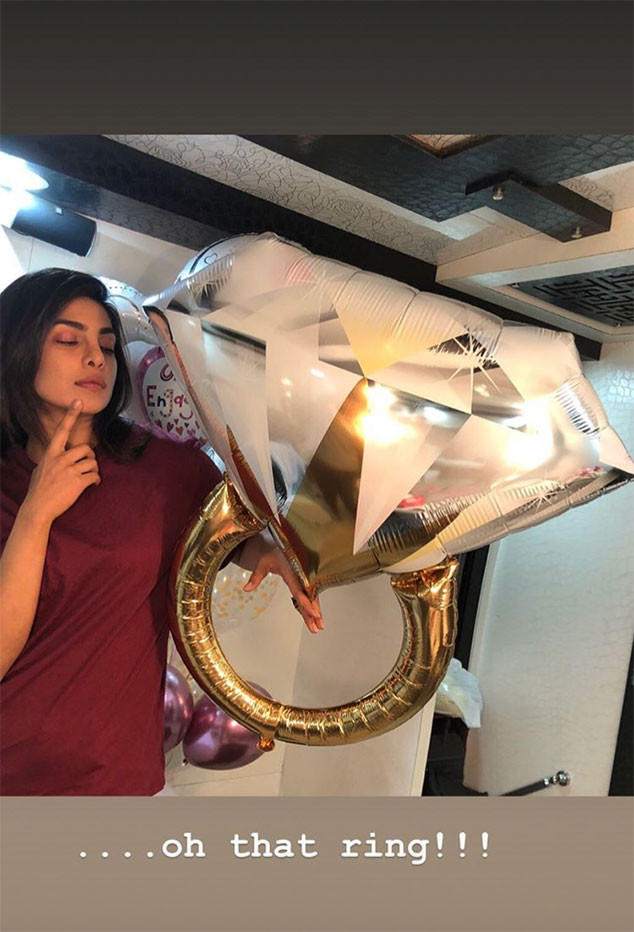 Instagram
It looks like Priyanka Chopra's engagement sparkler from Nick Jonas has nothing on this new massive rock.
This weekend, the Quantico star and her famous fiancé celebrated their engagement and simultaneously confirmed the long-speculated news while in Mumbai with the couple's loved ones.
"Taken.. With all my heart and soul..," Chopra captioned a photo of the two gazing into each other's eyes while the bride-to-be's ring could be seen in the shot.
With the engagement news out of the bag, the two stars have been able to celebrate openly in the public eye and share snaps of the festivities throughout the weekend.
In a playful moment, Chopra posted a photo of herself sporting a larger-than-life ring—except there was a catch. It was actually just a balloon. "....oh that ring!!!" the star playfully wrote on Instagram.