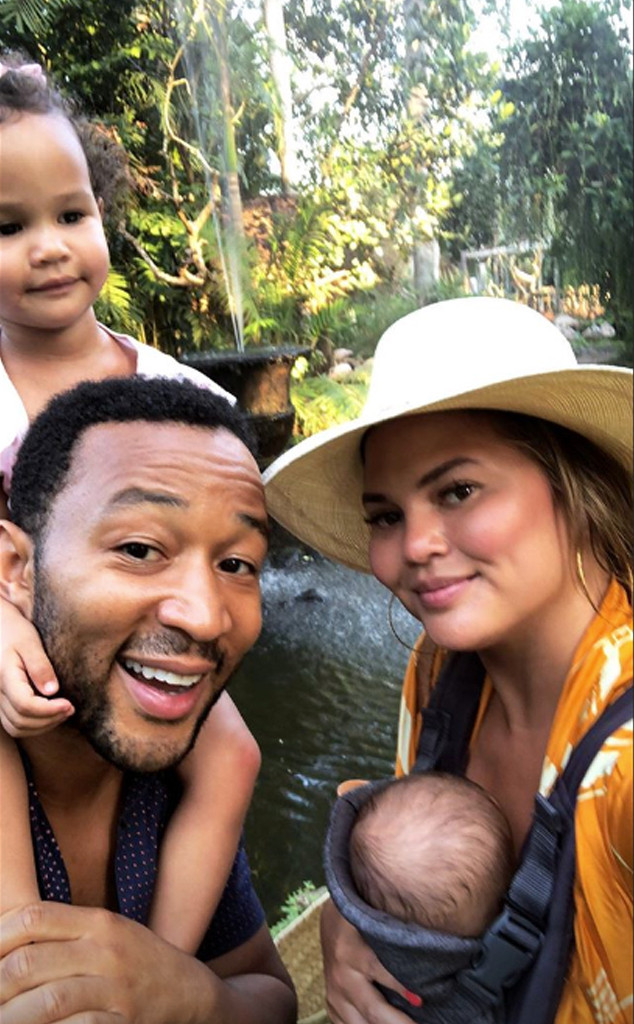 Chrissy Teigen/Instagram
All vacations must come to an end, even for celebrities.
Chrissy Teigen, who has been vacationing in Bali with husband John Legend and their two kids Luna and Miles, informed the world via an Instagram that she and her family have returned home after a few weeks abroad. The Lip Sync Battle host posted a picture of her 2-year-old daughter and 3-month-old son sitting on an airplane looking happily distracted. Luna is holding onto a remote control while her baby brother reclines against a pillow that's basically the same size as him. "We made it home!" she wrote. The flight time from Bali to Los Angeles is nearly 19 hours.
In typical Teigen fashion, the model poked fun at the situation and clarified that her kids' seating arrangement might not have flown by with airplane regulations. She added, "(photo for photo purposes, not approved seating by the FAA)."
Teigen, Legend and their children have been living it up in Bali. Both parents have been documenting their fun outings and excursions on the Indonesian island, including a day at a safari park and taking a cooking class.