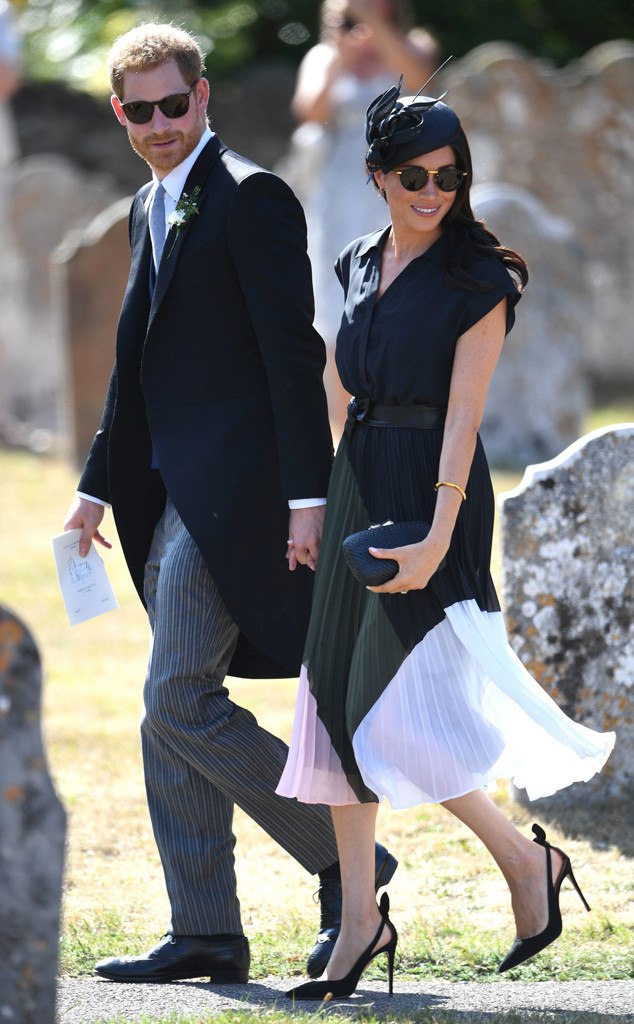 Joe Giddens/PA Wire
Can you tell by now that Meghan Markle's father Thomas Markle is not a fan of the in-laws?
The 74-year-old has been giving press interview after press interview since his daughter's May wedding to Prince Harry, which he had missed due to illness. He has voiced criticism about the Royal family and issued many pleas for his daughter to speak to him, saying they all shunned him after he appeared in staged paparazzi photos before the nuptials. In a new interview with The Sun, published on Friday, Thomas says the Royal family "are either like Scientologists or the Stepford family."
"If they hear anybody say anything they just lock the doors. They need to speak up!" he said. "They are cult-like—like Scientology—because they are secretive...They close the door, pull the shades down and put their fingers in their ears so they don't have to hear. Maybe they have a secret handshake too! You cannot ask a question of them—as they won't answer."
The Royal family and the Duchess of Sussex have not responded to Thomas' remarks, nor has the Church of Scientology. Critics of the church say the religion, practiced by several celebrities such as Tom Cruise and John Travolta, is a cult, an allegation the church denies.