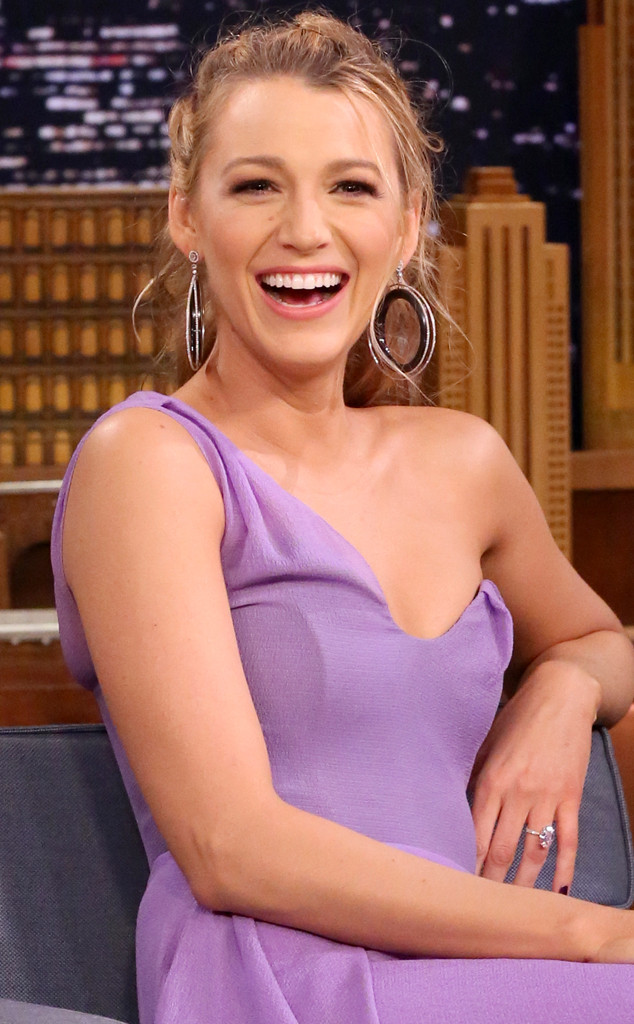 Andrew Lipovsky/NBC/NBCU Photo Bank via Getty Images
Blake Lively isn't afraid to be the punchline.
The Simple Favor star was sharing a few photos from her night out with famous husband Ryan Reynolds when a fan noticed a minute error.
"Best friend. Owner of @aviationgin. Sexy AF. Here's lookin' at you, kid. @vancityreynolds," the star caption a series of shots of her and the Deadpool actor together earlier this week. However, the star made the itty bitty mistake of not leaving a space between her emoji and her tag for Reynolds' Instagram account.
"I'm crying at her and the fact that she doesn't know she needs to put a space after an emoji for the tag to work," the Instagram user wrote.
Well, the comment did not go unnoticed by the mother of two, who issued a comical comeback by throwing herself under the bus.
"Good point! @blakelively is so dumb!!!!" she responded.