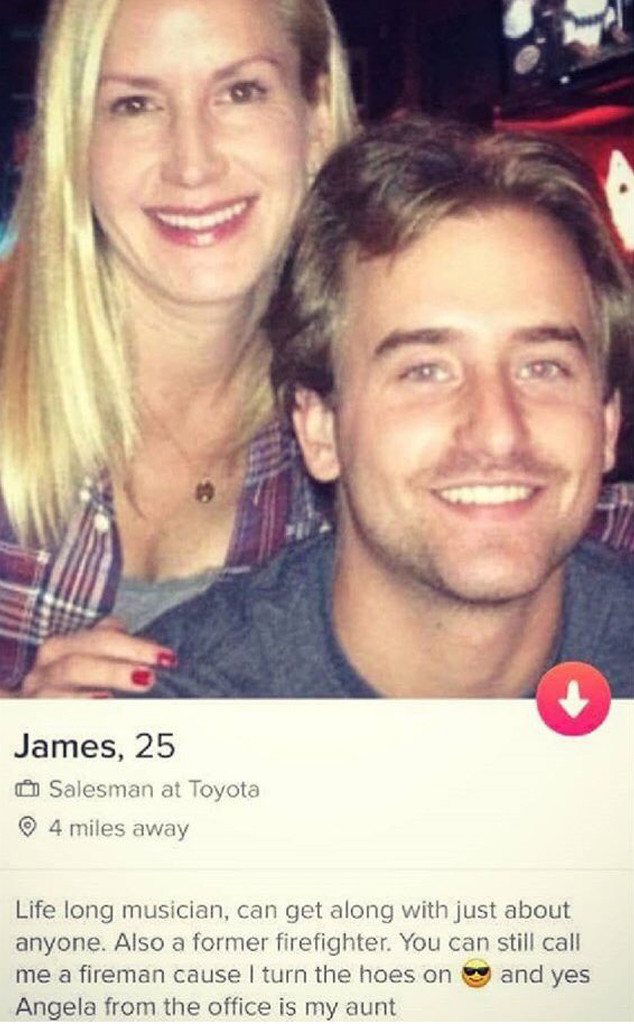 Tinder
Angela Kinsey isn't a regular aunt, she's a cool aunt! More specifically, a cool aunt that isn't afraid to publicly roast you if she doesn't approve of your dating profile.
The Office star recently came across her nephew's Tinder account—it's unclear exactly how—and noticed he had included a picture of himself with his famous family member on the wildly popular dating app.
Underneath the selfie, 25-year-old James explained in his bio, "and yes, Angela from The Office is my aunt." Really, who can blame the guy for using what he can to up his dating game? As the old adage goes, aunts make the best wing women!
Angela's response was simple yet sassy, and fans of The Office might expect a similar comeback from her iconic character of the same name. "Nephews... do not put me in your @tinder profile photos. K. Thx. Byeeeee," she posted to her Instagram Stories.