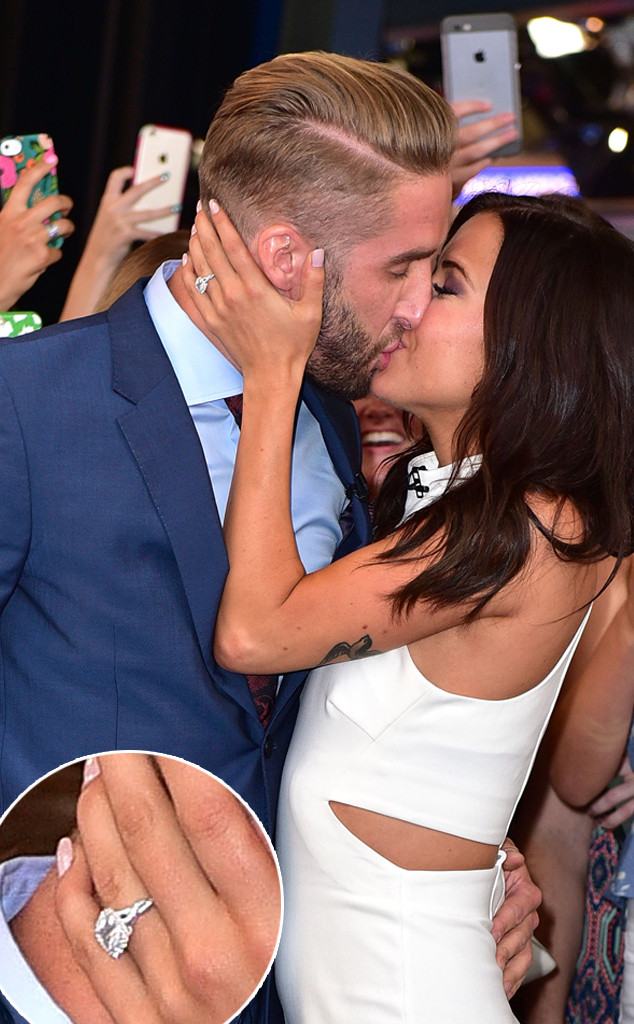 James Devaney/GC Images
Kaitlyn Bristowe has silenced the whispers.
The Bachelorette star has been engaged to her reality TV suitor, Shawn Booth, since she picked him on the show in 2015. Recently, rumors were raised regarding their relationship status after the star was spotted without her engagement ring.
"I haven't been wearing my engagement ring and, without even noticing myself, but people have pointed out apparently I haven't been liking his photos on Instagram," the star said on her podcast, Off the Vine, on Thursday.
With requests from the press in her inbox to comment on the claims, the reality star decided to use her platform to dispel the burgeoning commotion.
"I hate we have to base people's happiness on Instagram likes," she candidly said, noting that she's been in the midst of a social media cleanse and has been trying to avoid scrolling.