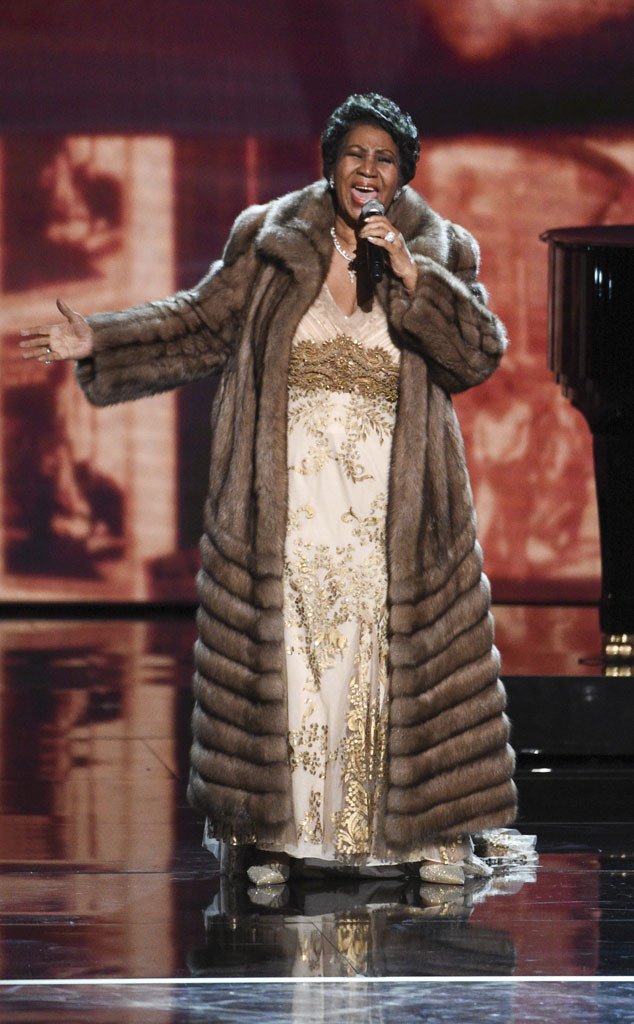 JEFFREY R. STAAB/CBS /Landov
Aretha Franklin passed away on Thursday at the age of 76 after battling pancreatic cancer.
The iconic singer was surrounded by family and other loved ones in her home in Detroit when she died.
Franklin was born in Memphis Tennessee and had moved as a child to Michigan, where her father C.L. Franklin became a revered Baptist preacher. She joined his church's gospel choir, where her voice and piano playing abilities gathered much attention. She also grew up around legendary musicians, such as Duke Ellington, Nat Cole, Ella Fitzgerald and Diana Ross, in her Detroit neighborhood.
Franklin's upward trajectory in the music industry catapulted her to the top of the charts and allowed her to become known as the Queen of Soul. The 18-time Grammy Award winner's career has spanned over 50 years, paving the way for many African-American women to follow in her footsteps. In honor of the icon, E! News takes a look back at some of her greatest and most important historical moments.