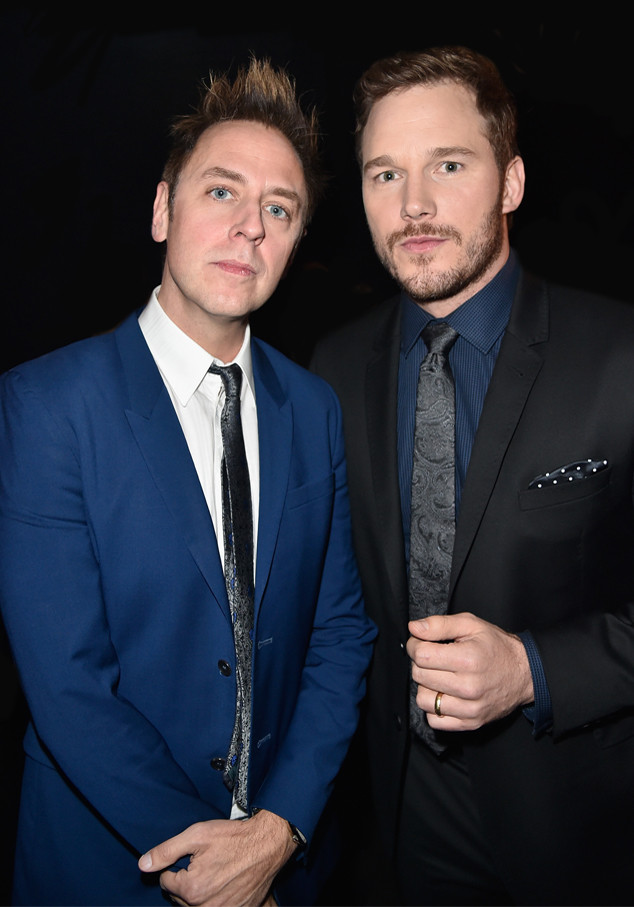 Frazer Harrison/Getty Images
It's "not an easy time" and it's also a "complicated" situation" for the stars of the third Guardians of the Galaxy film after Disney's firing of director James Gunn, says main actorChris Pratt.
Gunn was supposed to return to direct the second sequel of the hit sci-fi and comic film series but in July, Disney cut ties with him over several offensive tweets that he had posted years ago, which had resurfaced on social media. Pratt, who plays Star-Lord, later wrote on Instagram, "Although I don't support James Gunn's inappropriate jokes from years ago, he is a good man. I'd personally love to see him reinstated as director of Volume 3," and he and many of his co-stars, including Bradley Cooper, Zoe Saldana, Vin Diesel and Dave Bautista, also circulated an open letter expressing their support of him and his reinstatement.
"It's not an easy time. We all love James and he's a good friend of ours, but we also really love playing the Guardians of the Galaxy," Pratt told the Associated Press in a recent interview (via IGN). "It's a complicated situation for everybody. And you know, we just want to move forward and do what's right and be the best people we can be."
"All I know is we put a lot of time, thought and effort into the statement that we released about it," he added. "And I think we all kind of want that statement to be essentially what we have to say about it. And we were pretty clear and honest about how we feel."