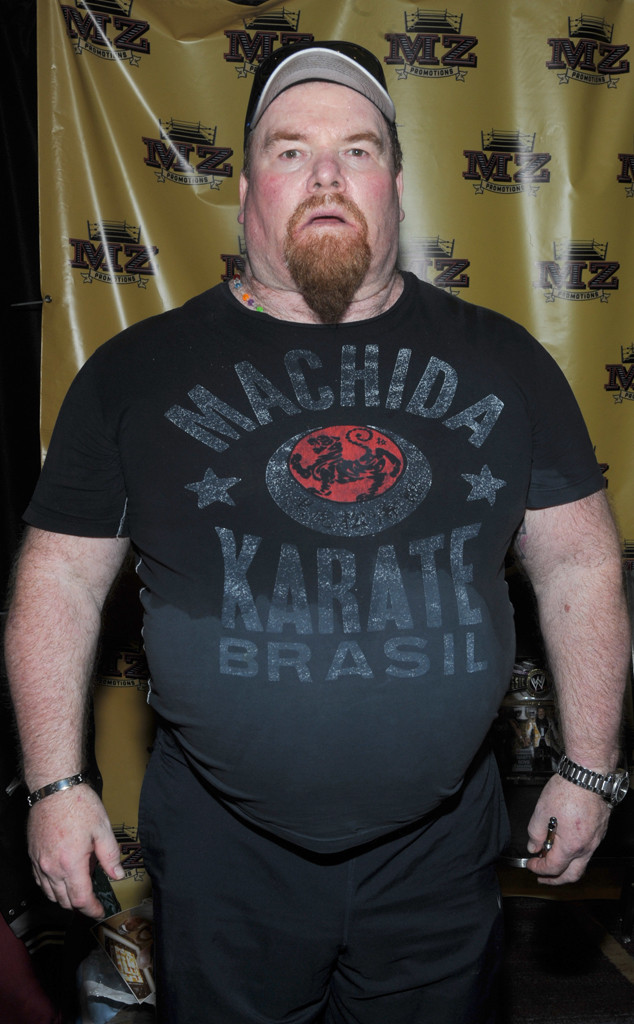 Napolitano/MediaPunch /IPX
Jim "The Anvil" Neidhart has died. He was 63 years old.
WWE announced the wrestler's death on Monday. Kevin Doll of the Pasco County Sheriff's Office told E! News preliminary information indicates Neidhart fell at his home, hit his head and succumbed to his injury. Doll also said no foul play was suspected. The official said the call came in at 6:37 a.m. and that the coroner has released Neidhart's body to the funeral.
His former fellow wrestler, B. Brian Blair, also shared the news via Twitter.
"So sad to announce the passing of my friend and longtime colleague, Jim 'The Anvil' Neidhart," he tweeted. "Your thoughts and prayers for the family are deeply appreciated!"