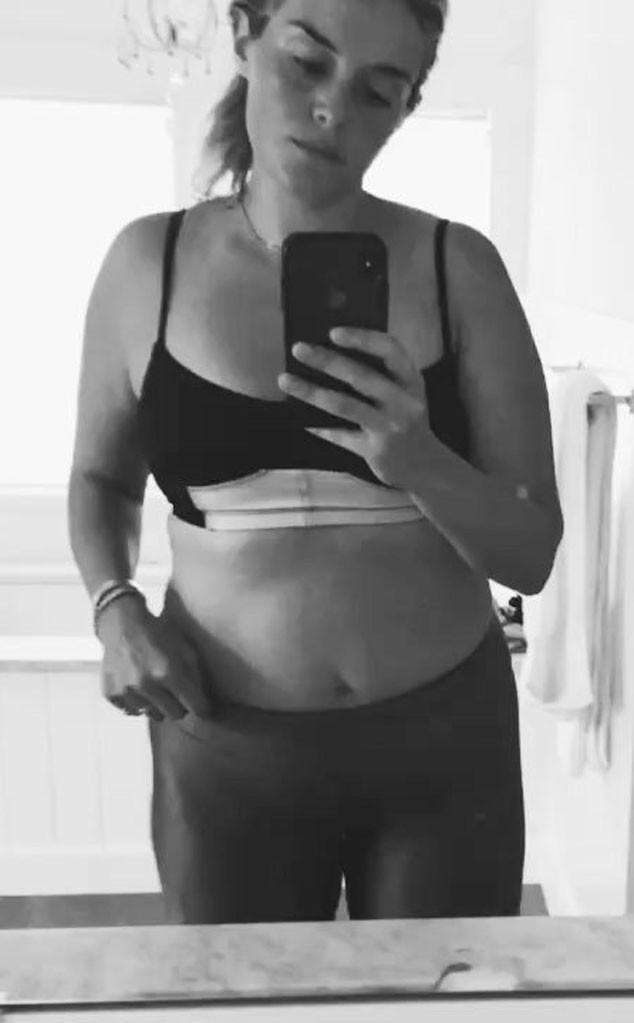 Instagram
Daphne Oz is giving her followers an update on postpartum journey, eight months after giving birth to her third child.
The Chew co-host and husband John Jovanovic welcomed daughter Domenica Celine Jovanovic in December. Since that time, Oz has been keeping her fans updated on her health and fitness journey on social media, snapping bikini selfies and sharing her weight-loss goals.
On Tuesday, Oz continued her honest discussion with her followers on Instagram, sharing a video of herself in her workout attire. "ONE DAY AT A TIME. So this is me, 8 months postpartum with Nica," she began her message to her fans. "I hear from so many of you about the fitness journeys you are on: to lose weight, to gain weight, to get your core back (or your pelvic floor), to feel confident in your skin after going through anything and everything that falls in your lap, gets in your way, makes you work harder than you ever thought possible and prove to yourself that there are depths and strength here we can't even comprehend."