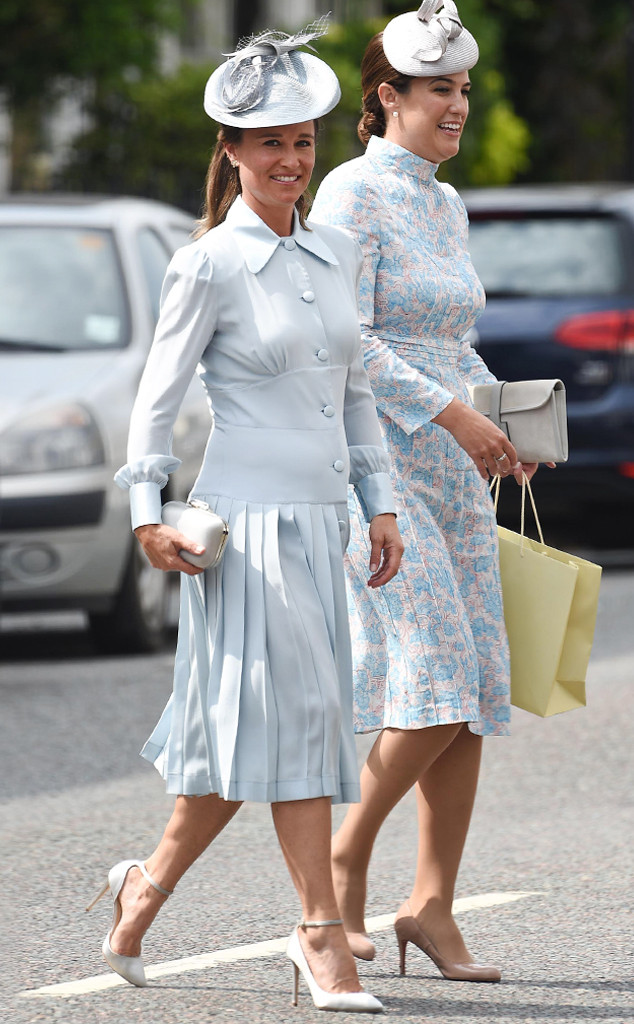 INSTARimages.com
It's been over a year since Pippa Middleton married James Matthews in a fairytale wedding and now the couple is starting a new chapter in their storybook lives.
In June, the sister of Kate Middleton confirmed she and her husband are expecting their first child.
And, unlike the Duchess of Cambridge, who suffered from Hyperemesis Gravidarum, Pippa's pregnancy has been free of complications. At the time the 34-year-old wrote, "I was lucky to pass the 12 week scan without suffering from morning sickness. That meant I was able to carry on as normal."
Not to say the socialite hasn't made changes to her lifestyle. The author revealed, "When I learned the happy news that I was pregnant I realized I needed to adjust my 4 to 5-day-a-week routine and find a way of continuing my exercise safely throughout the three trimesters." And luckily for all Anglophiles, the mommy-to-be is documenting her pregnancy.