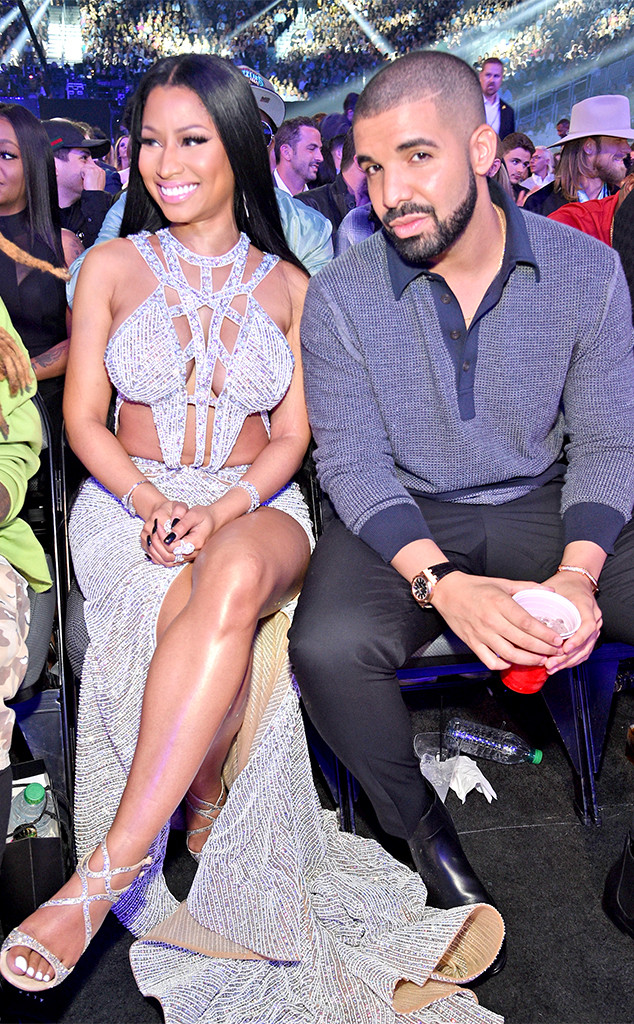 Kevin Mazur/BBMA2017/Getty Images for dcp
Get a room, you two!
As Nicki Minaj puts the finishing touches on her upcoming album, Queen, the rapper spent the afternoon with longtime confidant and frequent collaborator Drake. The reunion, which Minaj documented on Instagram, spurred some commenters to say what's been on fans' minds for quite some time. As one user put it, "Get married already!"
Drizzy has rapped about making a Mrs. out of Nicki previously, but for now it appears the pair is loving every moment of their friendship.
In the video, Drake shouts out her hit collab with rapper 6ix9ine, whispering in Minaj's ear, "What's that song called again? 'Fefe?'"
His comment sends Nicki into a fit of laughter as the "Chun-Li" MC puts her hand over her mouth and says, "Wow!"