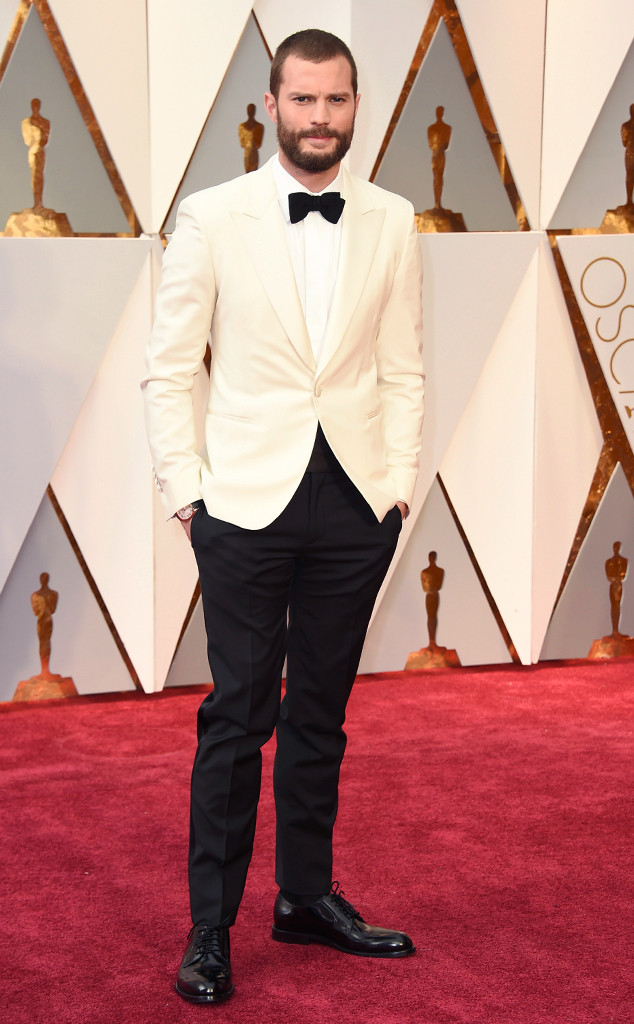 Jordan Strauss/Invision/AP
Jamie Dornan is opening up about the loss he still feels after losing his mom to pancreatic cancer 20 years ago.
"There has been no bigger impact in my life than the death of my mother," the actor shared in an interview. His mother, Lorna, was diagnosed with pancreatic cancer when he was 14 and died just after Jamie turned 16-years-old.
Two decades later, the star has two beautiful daughters and a successful franchise under his belt, but his accomplishments will never be able to diminish the absence of his mom. The actor revealed, "You never get over it and now that I have kids myself I see they don't have a grandmother from my side—that's an odd thing."