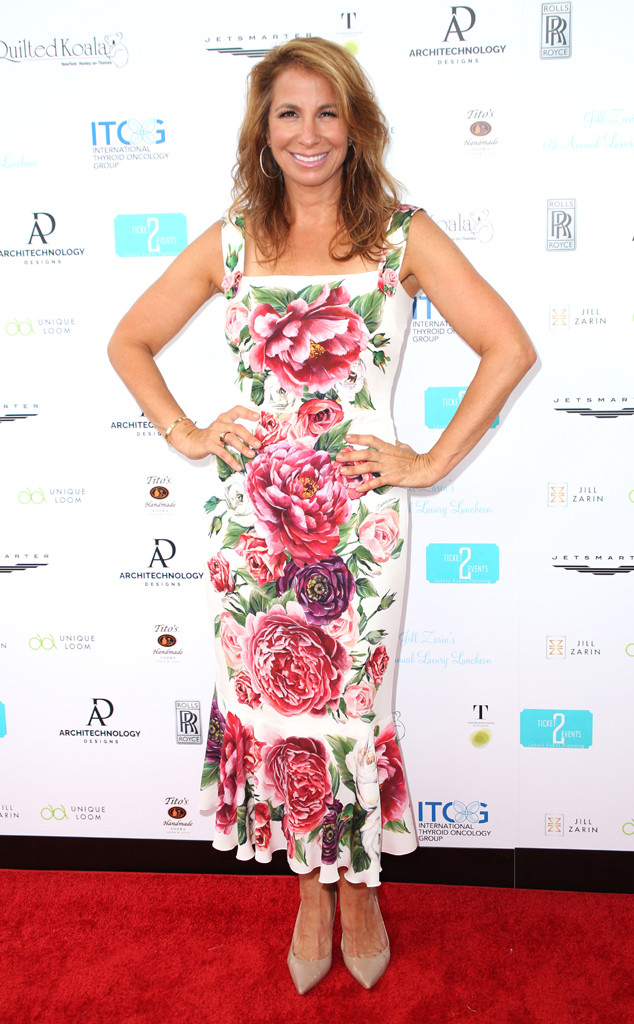 Sonia Moskowitz/Getty Images
Will Jill Zarin return to The Real Housewives of New York City? She wants to, in a small way, and she's got the time.
The 54-year-old reality star left the Bravo show in 2011 after season four, then returned to make brief appearances on the series during seasons nine and the current season 10, the latter of which showed her and her former co-stars at her late husband Bobby Zarin's funeral. The reunion sparked rumors that Jill could soon return to RHONY, which were fueled further this week after cast member Carole Radziwill announced this week that she is leaving.
"Somebody started a rumor that I was in talks with Bravo. That's not true. That's not true," Jill said on Saturday at the sixth annual Luxury Luncheon, with this one honoring Bobby, in the Hamptons.
"I would like to come back as a friend," she told E! News. "I've said that before. I would. I don't know if my friend would like to do it, but, yeah, 'cause I think I have the time now. I couldn't do it for many years because of Bobby, and I was talking care of him. But now I have the time. And I think Luann needs me."