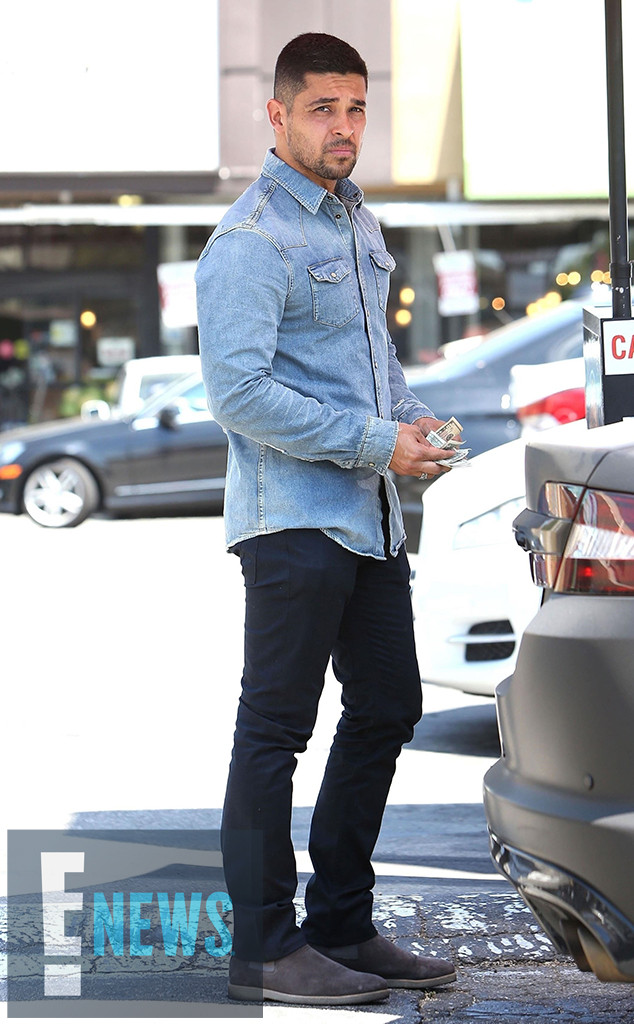 Backgrid / Pacific Coast News
It didn't take long for Demi Lovato's first love to arrive by her side.
In photos obtained exclusively by E! News, Wilmer Valderrama's car is seen entering Cedars-Sinai Medical Center in Los Angeles, where the pop star and his ex-girlfriend is receiving treatment for a drug overdose. E! News has learned that Wilmer arrived at approximately 3 p.m. on Wednesday and a security ushered him into a staff parking lot on site. He stayed for over two hours and seemed "very down," a source shares. "He was somber and quiet and you could tell he was in a very serious mood. He arrived and left by himself."
Shortly before his visit, Valderrama was spotted grabbing lunch in Encino, Calif., located about 17 miles from the hospital. The actor refrained from showing emotion as he waited in a parking lot wearing a chambray shirt, dark jeans and boots.
An eyewitness says of his demeanor, "He was serious, intense and seemed distant, but focused and very calm at the same time."
By all accounts, Valderrama is the first celebrity guest to visit Lovato in the hospital. E! News previously reported her mother and sister had arrived on Tuesday afternoon.