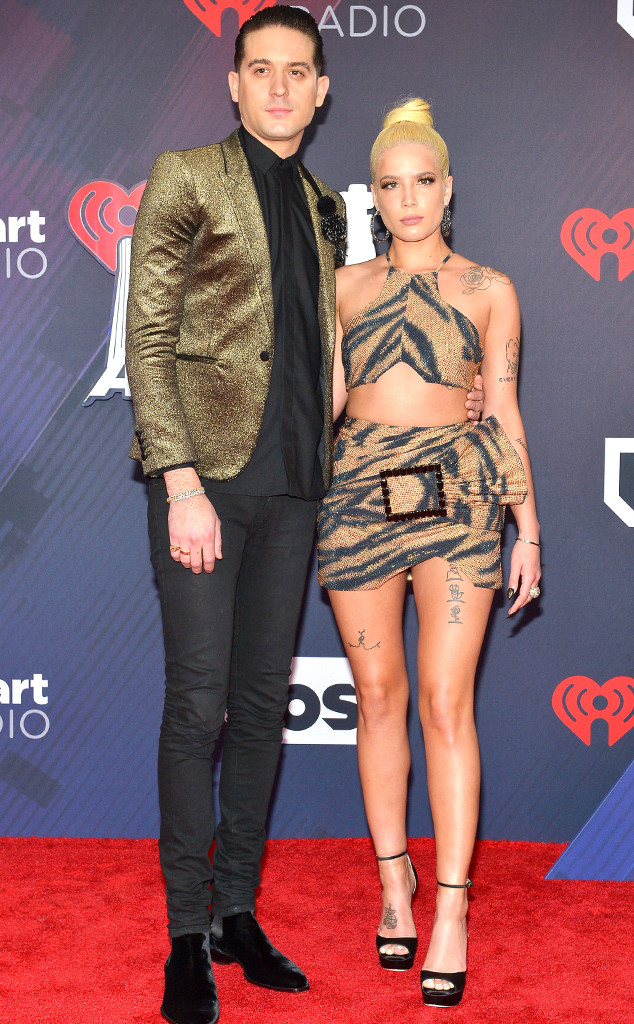 Rachel Murray/Getty Images
Halsey is apparently still a fan of ex G-Eazy's "Big Dick Energy," weeks after their breakup.
On Saturday, he posted on Instagram a photo of himself onstage at his concert at the Sunlight Supply Amphitheater in Ridgefield, Washington, with the caption, "Big Dick Energy." Halsey commented on the pic with a series of emojis—a cloud, a tornado and a drop of water. Her comment left fans scratching their heads.
On person wrote that they hoped her post was "petty."
"No petty here," Halsey responded. "Caption dumb funny and stage looks dope. Jealous of everyone who gets to see the show!"