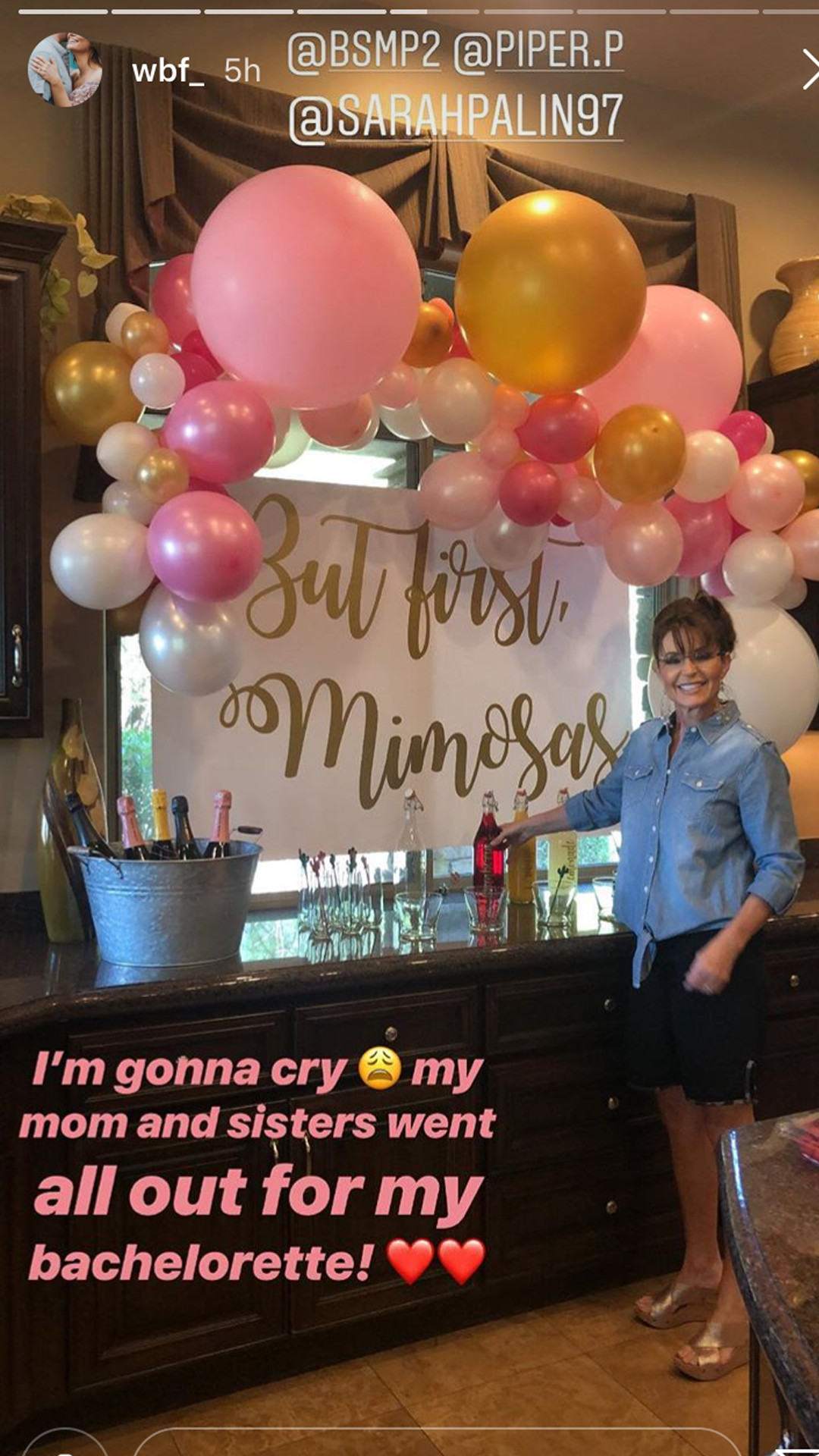 Instagram
It's time to celebrate the bride-to-be!
Close to seven months after Willow Palin got engaged to Ricky Bailey, the famous daughter to former vice presidential nominee Sarah Palin was treated to a special bachelorette party and bridal shower.
As documented on social media, guests enjoyed a hot summer day in Scottsdale that included pool time, mimosas and other surprises.
"I'm gonna cry," Willow shared on Instagram Stories. "My mom and sisters went all out for my bachelorette!"
Brisol Palin added, "Dying @TiffanyWeaverr you are amazing! Best party planner ever." Photos of the couple surrounded the house as guests enjoyed a donut wall and "Scottsdale before the Veil" gift bags.