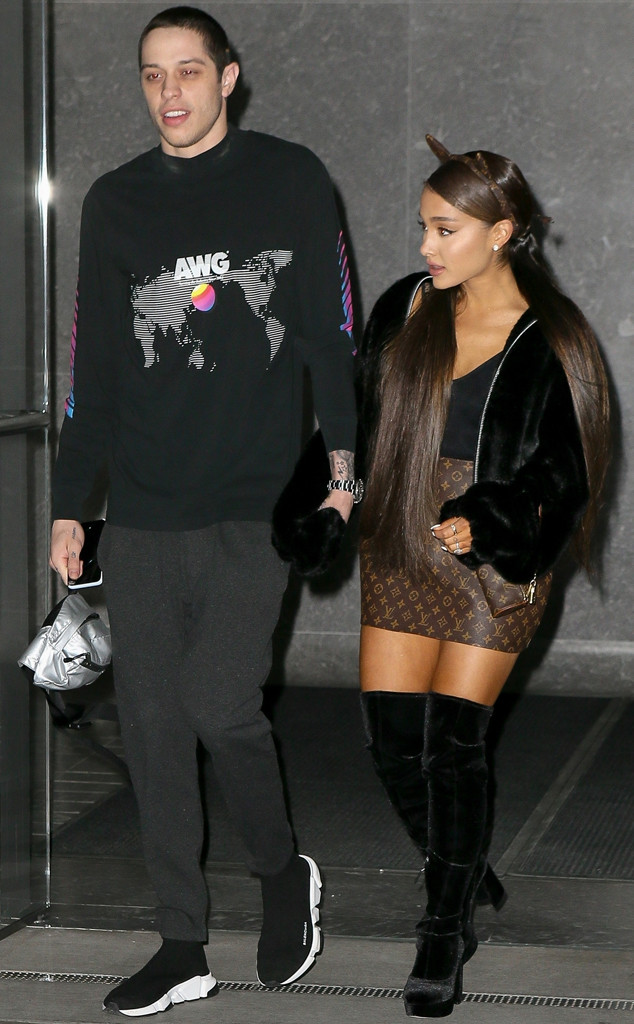 BACKGRID
No need to add any sweetener to this soirée—it looks like Ariana Grande's 25th birthday celebration was her sweetest yet.
Hours ahead of her special day on Tuesday, the star stepped out Monday night on the arm of her comedian fiancé Pete Davidson for a night of festivities with her loved ones.
Donning a Louis Vuitton-themed ensemble with a coordinating skirt, purse and kitten ears paired with knee-high boots, the songstress and her beau headed to the Mandarin Oriental in New York City for a celebratory dinner. According to a source, the couple was joined by a bunch of friends as they made their way to the hotel.
"She looked really happy," the source described. "[Ariana and Pete] held hands as they got into the car."