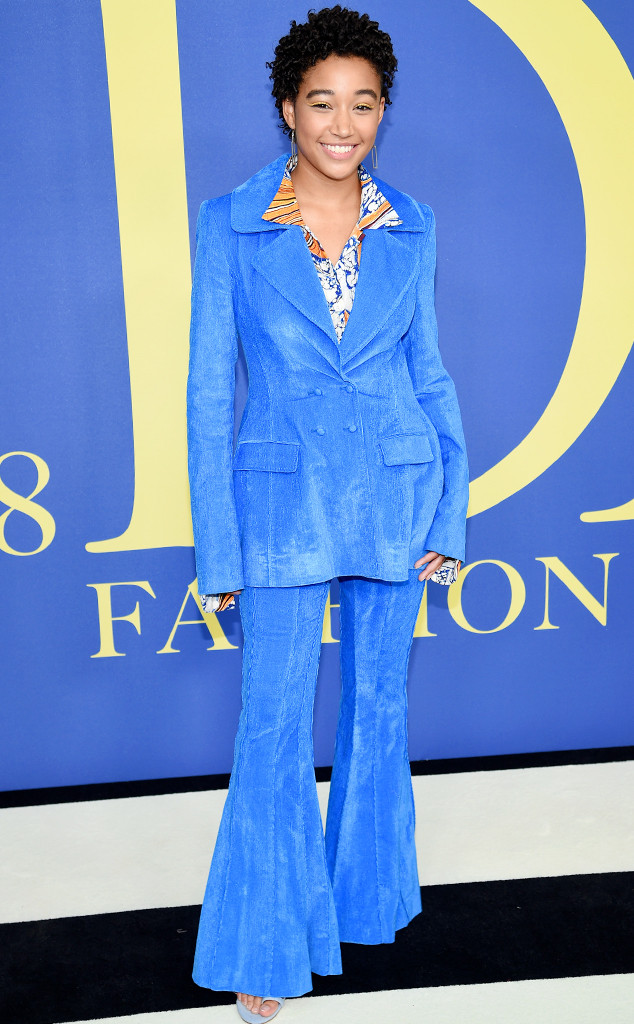 Dimitrios Kambouris/Getty Images
Amandla Stenberg came out as gay in a new interview for Wonderland.
The Everything, Everything star shared a picture of the corresponding shoot and cover story on Instagram this weekend.
"OUT & PROUD," part of her post read. "So happy to say the words Yep, I'm Gay in official print."
In the piece, Stenberg said she released "joyful and overwhelmed sobs" upon realizing her sexuality.
"I was so overcome with this profound sense of relief when I realized that I'm gay—not bi, not pan, but gay—with a romantic love for women," she said. "All of the things that felt so internally contrary to my truest self were rectified as I unravelled a long web of denial and self deprivation. Like oh, maybe there's a reason why I kissed my best friends and felt ashamed growing up. Or watched lesbian porn and masturbated (and more) with my friends at sleepovers. Or stifled a scream of horror the first time I saw a penis and had to convince myself with much internal strife that I was enjoying what was going down. Or could only find attraction towards gay men and femme boys who damn near had the sensibility of a woman. Or developed earth-shattering, all-consuming crushes on… GIRLS!"
She then added, "I was flooded with a sense of calm and peace because everything that I struggled with or felt discomfort around finally made sense to me, and once those floodgates opened and years of pent up pain and shame were released, I found the freedom to live my best life waiting for me just underneath."