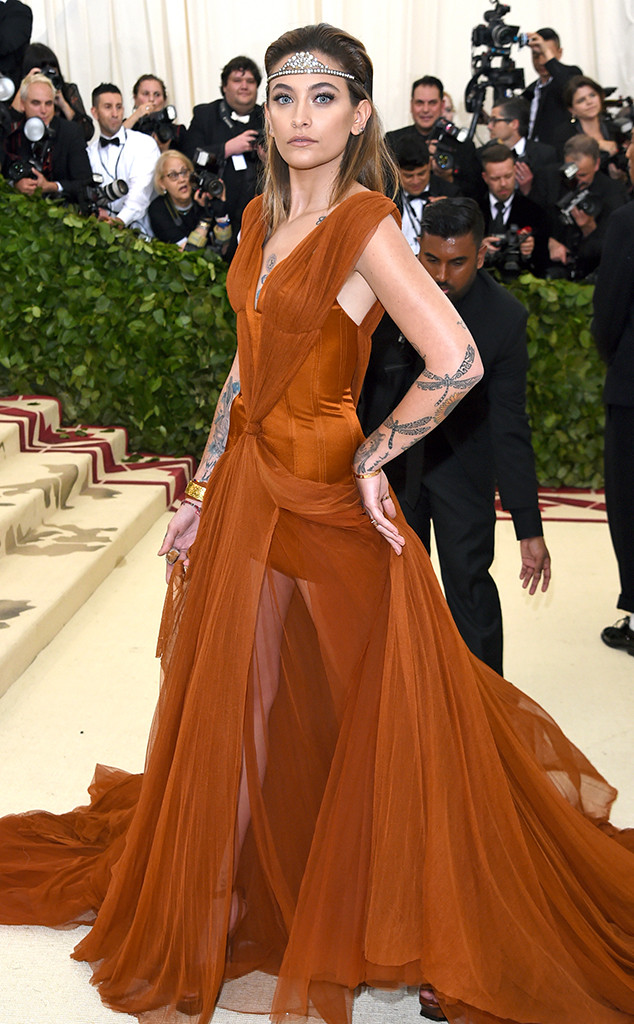 Evan Agostini/Invision/AP
Paris Jackson will forever be a loving daughter.
Just days ahead of Father's Day, the 20-year-old star paid an important visit to a star bearing her famous father's name on the Hollywood Walk of Fame. As she discovered, the star had been vandalized with graffiti.
"Some people have no f--king respect," she wrote on Instagram. "I understand that there is a difference between the radio emblem and the record, but a name is a name."
So, she got down on her hands and knees and sweetly wiped the star clean herself and shared photos of the process on social media.