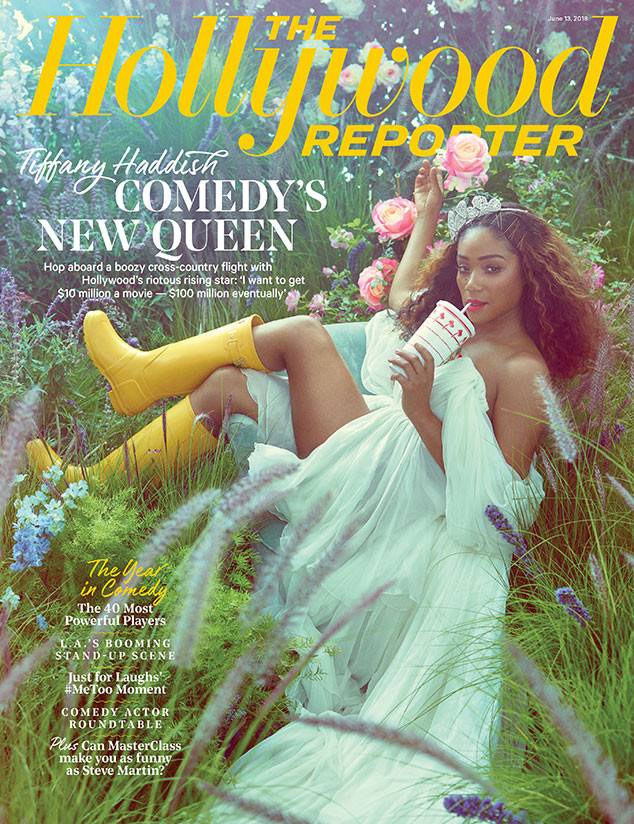 The Hollywood Reporter
The "Who bit Beyoncé? jig may be up!
After months of sleuthing in the wake of Tiffany Haddish's now famous GQ interview, the comedian may have finally closed the Hollywood case herself during a new chat with The Hollywood Reporter. For those who need a quick recap, Haddish claimed to the magazine that an unnamed actress bit the triple threat on the face at a party they were all at in December 2017.
The story sent the Internet into a frenzy with entertainment news outlets compiling lists of all of the possible suspects. Among them was Sanaa Lathan, who denied the suspicions publicly. "Y'all are funny," she tweeted in response to the mounting claims. "Under no circumstances did I bite Beyoncé and if I did it would've been a love bite."
Well, that's not what Haddish is saying—er—smiling about. In her interview with THR, the actress asked the writer if she knew who did it, and the writer whispered back Lathan's name. According to the magazine, the response was met with a smile from the star.