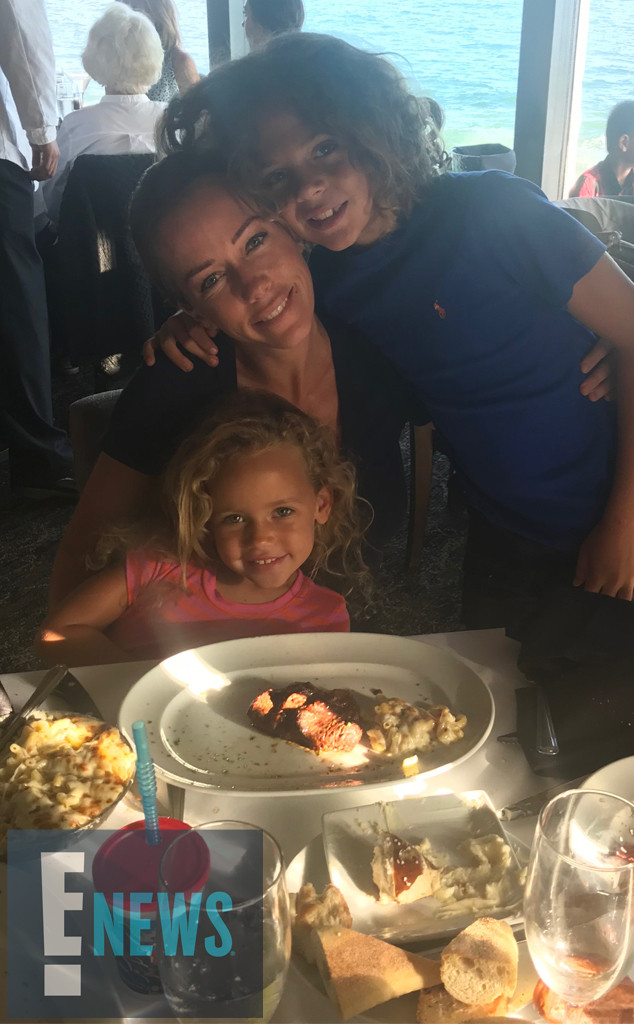 The circumstances surrounding Kendra Wilkinson's 33rd birthday are admittedly much different from past celebrations.
The former reality TV star and Playboy model isn't married for the first time in nine years, and multiple sources tell E! News she'll be spending it with her children and a few close girlfriends instead of Hank Baskett this time around.
Kendra, who filed for divorce from Baskett in April, is enjoying a "low-key day" with 8-year-old son Hank Jr. and 4-year-old daughter Alijah, one source says. The birthday girl also has plans to celebrate with a few gal pals, including American Idol alum Kimberly Caldwell and actress Jessica Hall.
"Kendra is going to a quiet sweet dinner tonight with her kids," another insider tells us. "She has been looking forward to spending time with her kids for her birthday."