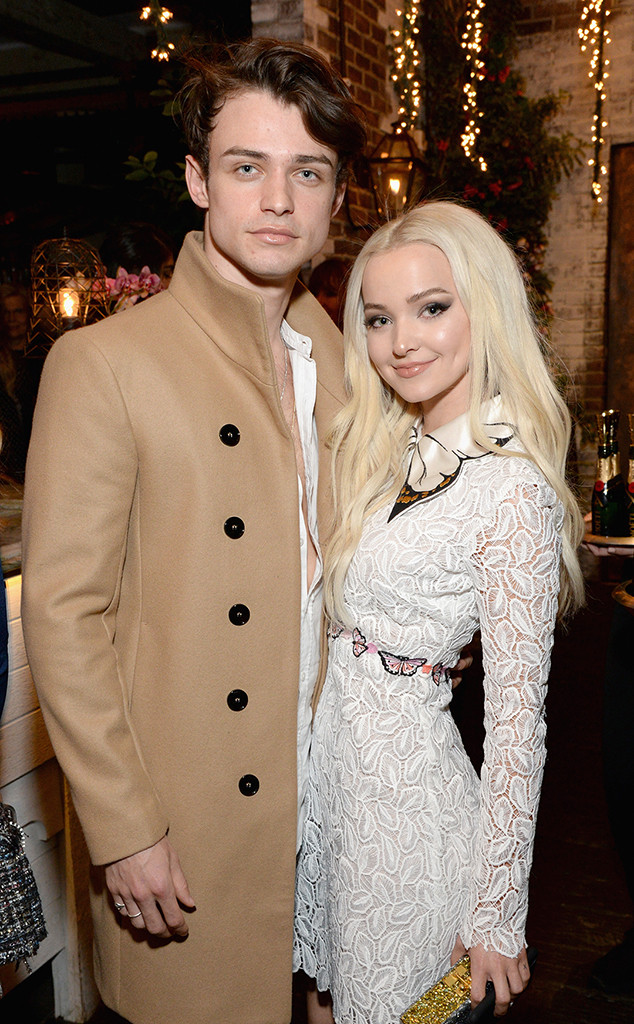 Michael Kovac/Getty Images for Moet & Chandon
No breakup here folks!
After the rumor mill began churning out claims that Dove Cameron and boyfriend Thomas Doherty had broken up, the 22-year-old actress set the record straight with a series of impassioned tweets on Monday afternoon.
"PSA: THOMAS AND I ARE FINE. no we are not broken up yes we are still together no we are not fighting we are madly in love and better than ever please stop speculating/spreading rumors when you have absolutely no basis all smooth sailing over here thanks for checking innnnnn," she wrote.
She continued in another tweet by saying "not everything i post has to do with thomas. ESPECIALLY when it's vague/negative. i wouldn't indirect my boyfriend like that? i'm not 11? i definitely wouldn't be sneakily hinting at issues in my relationship like hidden meaning easter-egg clues? my life isn't a reality show? bye."
Now that's how you shut the naysayers down, Dove.