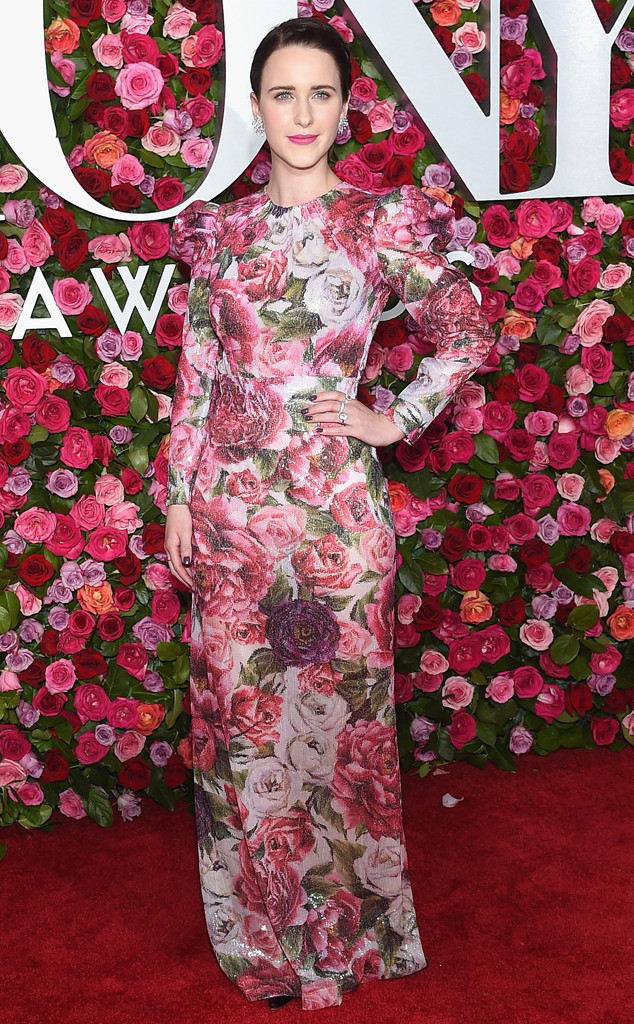 Jamie McCarthy/Getty Images
The show must go on...
Days after the apparent suicide of her aunt Kate Spade, the Marvelous Miss Maisel actress Rachel Brosnahan put on a brave face when she attended the 2018 Tony Awards at Radio City Music Hall in New York City on Sunday night.
The 27-year-old star, whose father was the brother of the late designer, opted for a pink floral Dolce & Gabbana gown with puffed sleeves and a chignon hairstyle.
The former House of Cards actress introduced the performance of The Band's Visit.
Last year, the Marvelous Mrs. Maisel star told WWD she had admired fashion "from afar" for most of her life. "People around me have said I've inherited little pieces of Katy's style. For example, I love a good shoe and a good bag, and I know that she was largely influenced by my grandmother, her mother, June—who actually, fun fact, [my character] is slightly inspired by."
When Brosnahan won the Golden Globe in January for her work on the Amazon series, Spade told Page Six, "I am beside myself! My daughter and I jumped up and down when she won. She deserves this recognition as she's put her heart and soul into the role. We are insanely proud."