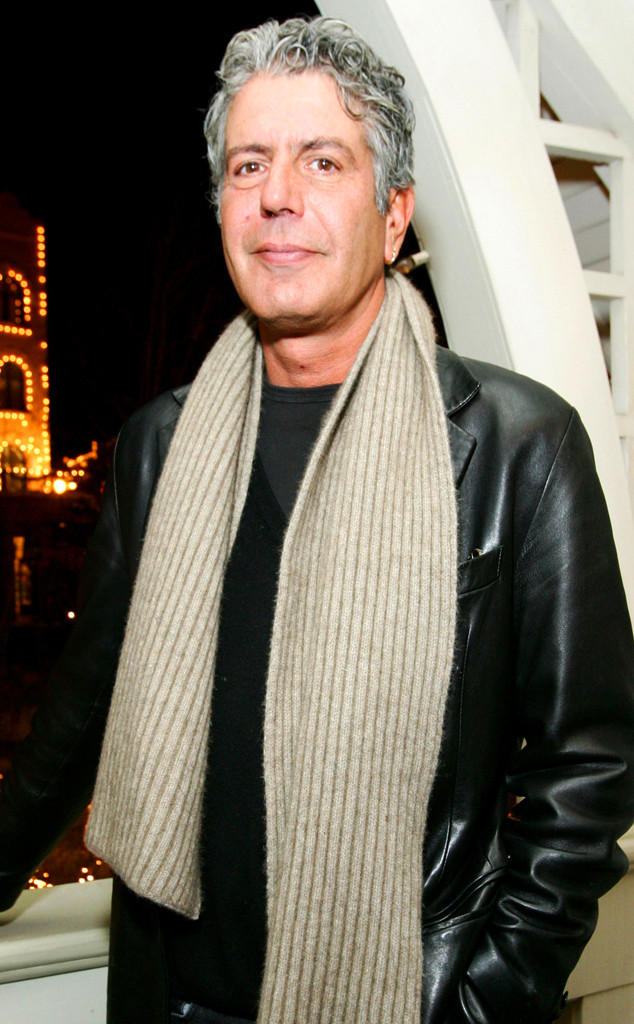 Jason Squires/WireImage.com
Anthony Bourdain's CNN family is mourning the loss of one of their own. Hours after news broke that the world-famous chef committed suicide at the age of 61, a source tells E! News his colleagues are remembering him as the "nicest guy."
"Everyone at CNN is in complete shock," the source shares. "Everyone is really sad. Nobody saw this coming, but he's spoken publicly in the past about his struggles with depression."
CNN previously confirmed that the food and travel host was working on a new episode of Parts Unknown in Strasbourg, France when chef Éric Ripert discovered Bourdain's body in his hotel room on Friday morning. In the weeks before his passing, the insider describes Bourdain's behavior as seemingly "normal, upbeat and happy," but adds, "He's usually an introvert so it wasn't unusual that he kept to himself."
The source says CNN staffers considered Bourdain an integral member of the organization who never shied away from interacting with those in the office.